Facebook for iOS v5.0 detailed review
It might be the most famous social network in the world by miles and have inspired stacks of literature and an Oscar winning film, but when it comes to mobile devices, Facebook has had a rather spotty record with its official mobile apps.
While there is no doubt that official Facebook apps do give users the ability to access the site and use its features on their mobile devices in a much more convenient manner than via the browser, they have also copped their share of flak for being sluggish, lacking some features, and of course, being downright unstable. This has particularly been the case of the official Facebook apps for the iPhone and iPad, which has driven many users to use third party apps (like MyPad) or even to simply depend on their browsers for all matters Facebook.
Facebook has, of course, been attempting to set matters right and its latest effort hit the App Store a few hours ago - the updated Facebook 5.0 app for the iPhone and iPad. It is a light enough download at about 7.5 MB. And yes, the first thing you will notice about it is the speed. It opens a lot faster and takes you to your new feed in double quick time. Pictures loaded discernibly faster, even on a GPRS/EDGE connection, and we found ourselves up and ready to browse and post literally within ten-odd seconds of having started up the app, on 3G and about half a minute on EDGE, which is not bad at all, given the nightmares we have had in the past.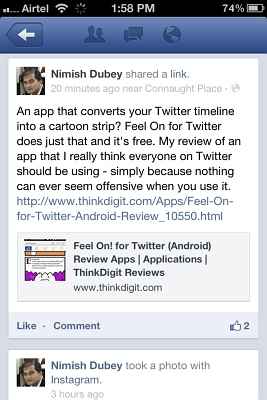 While not much seems to have changed in terms of the general look and feel of the app, with the same single column news feed, and double columned wall, with a swipe to the right from the news feed page showing the columnar menu, with links to different Facebook features and sections (wall, photo albums, friends, groups, apps, etc.) there are a few tweaks beneath that familiar. The most noticeable of them is at the very top of the app on the news feed page, where there resides a box indicating the number of new stories that have come in and can be read by just tapping the box - sure beats the "drag down to refresh" process of the past, which incidentally, still works but is not highlighted any more.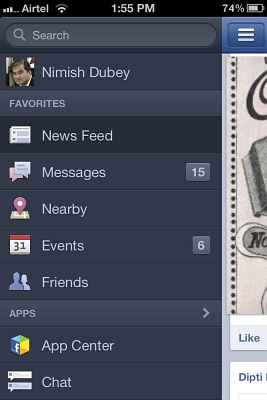 Another change is in the way photographs are handled - tapping on a picture in your news feed almost immediately takes you to its larger version. And to go back your news feed from the picture, all you need to do is swipe downwards to make the picture shrink and slip back into its original position on your news feed. Pretty cool, we think, although it was annoying to see the feature missing in the case of pictures on our walls, which followed the same old tap-and-wait-to-load-fully pattern, especially on the iPad.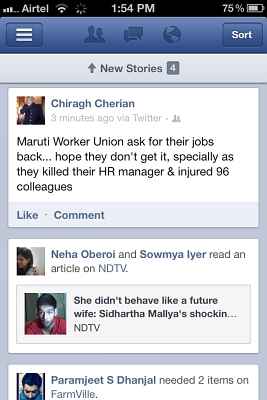 Comments and likes load a whole lot faster too, and for the first time, one can even like a comment made about a post or a picture. Even scrolling up and down different pages seemed discernibly faster than in past versions of the app. And notifications cascade down from the notification icon the moment you touch - no lags here either. Yes, there is no doubting the fact that this is perhaps the fastest official Facebook app we have on an iOS device.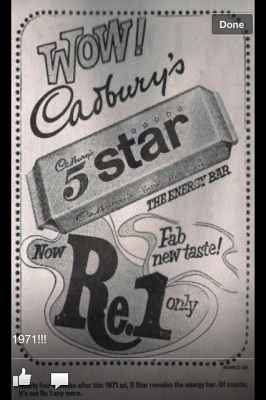 The problem is that you can still do much more if you just go to www.facebook.com on your iPhone or iPad's browser. Things like uploading a picture to a specific folder, adding tags to existing images or editing a published comment, are still not possible, although there is no doubt that when it comes to the newsfeed and chatting, the app works much faster than the website. For some reason, the wall of the user has not been given a similar speed boost, but all said and done, this is the best official Facebook app we have seen in terms of speed on iOS devices. Will it stop us from using Facebook on Safari or MyPad? Fat chance. We need another, better refresh, folks.
Available from: Itunes App Store
Price: Free