Call of Duty: Modern Warfare for Mobile detailed review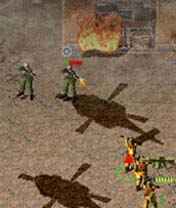 While the Call of Duty series is renowned for its brilliant first-person shooter war games, not many know that it also gets ported to mobile phones. As the launch of Modern Warfare 2 nears, we got our hands on the original CoD: Modern Warfare for the mobile.
The mobile version of CoD:MW puts you in the shoes of Sergeant Fairborn (what a name!), who has taken his squad behind Russian enemy lines to evacuate the pilots of a fallen BlackHawk. But things doesn't go quite as planned, and you are soon stuck in the middle of a terrorist conspiracy by a group known as the Ultranationalists. Mayhem ensues!
The game comprises nine levels, divided into three acts. This helps in providing a lot of variation, as you assault enemy basecamps, destroy satellite towers, and stealthily sneak around enemies to finish them off with your trusty knife. Apart from all this, you can take cover behind walls and bunkers, throw grenades and snipe your enemies. The final mission even gives you an opportunity to try your luck with a Bazooka!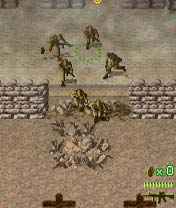 Usually, the large squad (up to 8 NPCs at a time!) accompanying you makes it easy to kill enemies, as most opposition squads lack any A.I. and just holds their positions till you fire. Your squadmates, thankfully, are slightly better and manage to follow you around.
The tiny mobile screen doesn't take anything away from the visuals, delivering a classic war experience. But the lack of a background score or sound effects (apart from a short tune at the start of every mission) is a major disappointment. A war game sans a good score feels seriously out of place.
But if you can overlook the lack of in-game audio, then CoD:MW for the mobile is a good bet to quench your bloodlust for war while on the move.
Game
Call of Duty: Moderen Warfare Mobile
Platform
Mobile Handsets
Genre
Action
Developer
Glu Mobile
Publisher
Activision
Players
1
Rating
3.5/5