180 [Apple App Store] detailed review
Of all the puzzle games, the 'match-three' format is probably our favourite, especially when the platform has a thumb-friendly capacitive touchscreen. This is what makes '180' an addictive game. It juices the touch and display capabilities of the iPhone to the max.
180 is based around matching the colors of 'flip-coins'. Tap an empty place to shoot a coin and make a chain of three or more in horizontal and vertical direction to eliminate the coins before they descend below the line at the bottom. Much like the ones in your pocket, every coin on the screen also has two sides, i.e. two different colours to choose from. Flip the coins on the game-screen to create a 'design' that will result in matches and combos when you shoot your next coin, which itself can be flipped. The longer the chain of coins, more the score. Setting up combos and completely clearing the screen also fetches huge bonuses.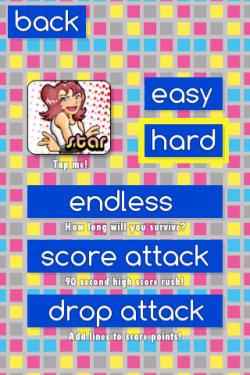 180' offers three game modes to choose from, which have the same gameplay but differ in terms of objectives : Score Attack requires you to score as high as you can in 90 seconds; Drop Attack requires you to eliminate maximum length of coin column; and Endless is, well, endless! You go on till the pile of coins crushes you! You can also choose the starting difficulty level and your avatar, the latter being a gimmick, unless you find anime chicks cute (and hate squatting-anime-rockstars)! Post high scores and fulfill your OCD by competing against yourself. Or you can take on the world and post your high scores on the web using the OpenFeint integration.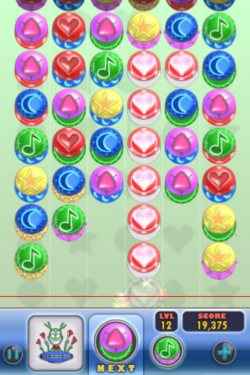 We liked playing the game because of its simplicity, beautiful colours and excellent sound effects. What really sealed the deal is its short and snappy gameplay, which does not stretch on like some other games in the genre. The difficulty increases rapidly and the game finishes in no more than 3-5 minutes, which makes it an ideal, quick refresher behind your boss's back. If you are fond of match-three games and are tired of the good-old Bejeweled, then try the new twist that '180' offers. While we would have liked it to be more different than other match-three games, it's super-quick gameplay picked the $1.99 (~Rs. 90) out of our pockets.