BenQ has announced the launch of the LX60ST/ LW61ST short-throw education projectors in India. BenQ claims its LX60ST/ LW61ST projectors are the first in the world to feature BenQ's mercury-free Bluecore light engine that supposedly provides better energy efficiency, projection performance and instant readiness, helping to save money and the environment at the same time.
While pointing out its dominant 25.41 percent market share, BenQ says it has a strong focus on the education sector of India, apart from being a top notch brand in SVGA, HD, DLP and 3D segments.
"We are more than pleased to announce the launch of our BlueCore education projectors. Our endeavor has always been to provide world class solutions for traditional as well as modern digital classrooms that makes content simpler for students to learn new things with high level of retention" says Rajeev Singh, Country Head & General Manager of BenQ India.
"BenQ India is the leader in the Short Throw projector category with 30.99% market share, by adding Blue Core engine projector we are one big step closer to fulfilling our endeavor of providing the best to education industry," he adds.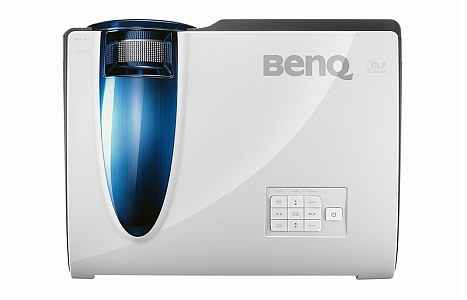 BenQ reveals its new projectors come with Apple iPhone/iPad wireless display support for superior connectivity. The projectors also have the latest BlueCore light engine that uses a unique laser light source rather than a traditional mercury lamp, achieving up to 90 percent less light source power consumption. The BenQ LX60ST/ LW61ST projectors also feature:
• An average of 20000 hours of reliable brightness in Eco Mode
• 80000:1 ultra-high contrast ratio for outstanding images and crisp clear content
• Instant on/off capability to save time on projector warm up or cool down
• Manual brightness level adjustment to suit different surroundings
• A mercury-free light source that is more environmentally friendly and safe
BlueCore-driven SmartEco Advanced technology is said to optimise the performance of the projector light source system to bring improved brightness, lighting life and energy efficiency to schools. Examples of such features include:
• SmartEco Mode: automatically determines the optimal brightness level by the input source to generate the best image contrast
• No Source Detected Mode: automatically lowers the projector brightness to 10% when no display source has been detected for over three minutes
• Eco Blank Mode: enables teachers to blank the projector screen when the projector is not in use to redirect students' focus back on them while lowering the light source power consumption to only 10%
The BenQ LX60ST and LW61ST projectors are priced at Rs. 1,45,000 and Rs. 1,50,000 respectively.
Also read,