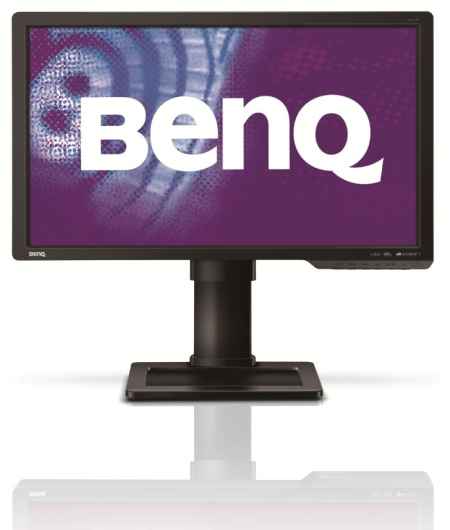 BenQ - one of the leading brands among the LCD manufacturing companies has reportedly announced the launch of what it calls the world's first 3D LED gaming monitor - the XL2410T with the intent of capturing the gaming market by storm. Priced at Rs. 31,200, the full 1080p HD monitor incorporates the following hardware specifications: 23.6-inch display, 16:9 aspect ratio, 2ms response time, 1920x1080 pixel resolution, and 120Hz refresh rate (Nvidia 3D Vision certified) - rated to deliver the ultimate 3D gaming experience.
[RELATED_ARTICLE]With all the technology in place for fast-paced 3D action games particularly the first person shooters, the high refresh rate (120Hz) with short response time (2ms) and FPS display mode is said to enhance the gaming experience by a big notch! It is reported to result in minimal lags during headshots, so that the actual hits are very much in sync with the visuals on-screen, leading to a better user experience. It is also rated to deliver most stable brightness and flicker-free images for truly sharp images even in night scenes or in dark game environments.
In addition, a dynamic contrast ratio of 10,000,000:1, wide-range of aspect ratios: Full, Aspect, Overscan, 1:1, 17", 19", 19" Widescreen and 22" Widescreen; PBP (Picture-By-Picture); and Nvidia 3D Vision ready configuration should provide an irresistible treat to gaming enthusiasts & high-end multimedia freaks alike.
The TN monitor's MRP is set at Rs. 31,200, though you can expect street prices to fall soon enough - owing to the market competition and initial sales.
For a detailed information about this product, you could visit the official website.