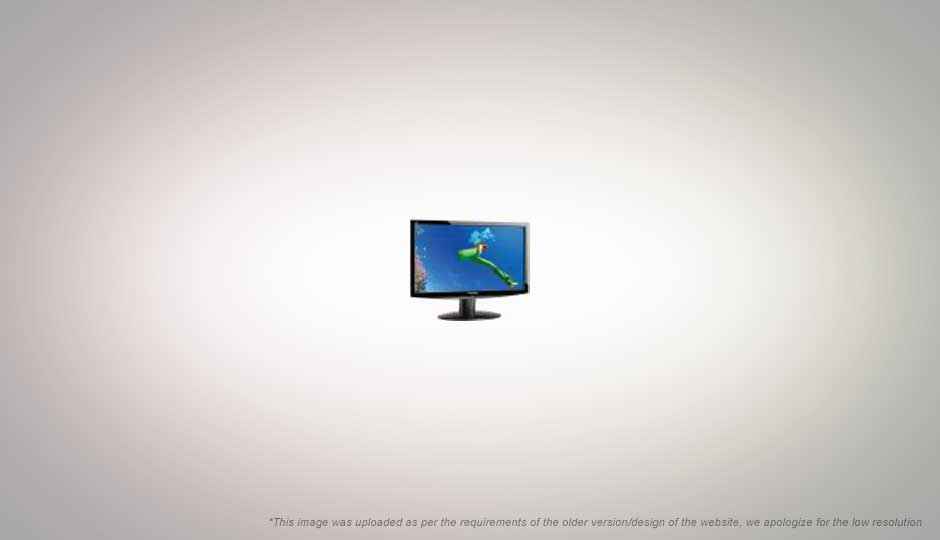 With BenQ and AOC dropping prices on a seemingly weekly basis, it was about time that ViewSonic came out with a low-end 22-inch monitor that renders full high-definition.

The VX2233wm boasts of a 21.5-inch wide (diagonally) TFT Active Matrix LCD with an aspect ratio of 16:9 that maxes out at 1920x1080 pixels. The brightness meter tips at 300 cd/m2, while the dynamic contrast ratio is a whopping 18,000:1; but as usual, what really matters is the typical contrast ratio, which clocks in at a solid 1000:1. A few gamers might frown on the 5ms response time; to be honest, it's just being picky when you do that.

The device supports mini-D Sub and DVI connectors, but it's a little perplexing as to why a manufacturer would come out with a fullHD monitor but not offer an HDMI connector, isn't it?

The addition of built-in, dual 2-watt speakers will be welcomed by those with a lack of space to set up a speaker system for their PC.

The 'Eco Mode' might be useful during load-shedding times, with the programmed setting minimising the power consumption.

And of course, Viewsonic's trademark glossy black piano finish and slim-bezel design are never going to make it lose out on style points.

So if you were looking for a 22-inch FullHD monitor and happened to have Rs 11,000 lying around, you now know what one of your options is.