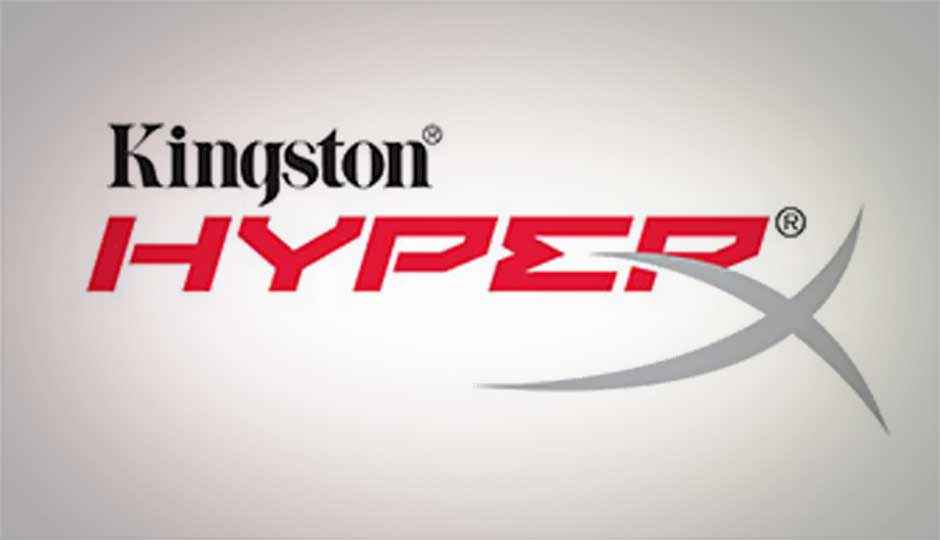 Gone are the days when you had to lug around bulky laptops which not only were a pain to carry, but also lacked power and were unfriendly to upgrades. By the looks of it, notebook manufacturers seemed to have wisened up now as most of the notebook models that are available in the market today are upgradeable in one way or another. Though you can't upgrade the GPU inside a laptop but you can surely upgrade the RAM (in laptops that support upgradeability).
When it comes to using any computing device, no one likes choppy performance, and low memory is often the cause of such issues in laptops. This is why many consumers often consider upgrading the RAM of their precious lap warmers. This is plausible considering most of the system software require a healthy dose of memory and the OS itself uses a lot of memory. Regular system software though would somehow work on low memory but it just doesn't cut it when you're gaming. Games are very demanding now and it takes up a whole lot of your system resources when you're playing games on a laptop. Upgrading laptop memory is not restricted to or suggested for only old, ageing laptops. It can also be considered by people who have purchased a laptop recently and feel the need to upgrade the RAM.
Manufacturers usually have a support page on their websites which provides details on how to upgrade the laptop memory by buying RAM from the manufacturers themselves. Often, consumers think that they can find memory for their laptops from the laptop manufacturers only, and end up paying a lot of money for it. We'd like to open their eyes and let them know that this is not the only way to buy or upgrade your RAM. Other options are also available in the market. And this is where experienced memory manufacturers such as Kingston come into the picture. Kingston has been making computer memory from a long time now and they have a huge portfolio of computer memory available. Kingston has three main segments of computer memory available for consumers which are ValueRAM, HyperX and System Specific Memory. ValueRAM is Kingston's competitively priced system memory available for servers, desktops and laptops. HyperX memory on the other hand is Kingston's high performing memory segment for enthusiasts or anyone who asks for extreme performance. Finally there is System Specific Memory which is designed and manufactured for a specific brand and model of a computer system. System specific memory is available for servers, desktops and notebooks but we'll be focusing on Kingston's System Specific Memory for laptops in this article.
Kingston System Specific Memory is customised and tested to meet the exact specification requirements of each system for which the memory is manufactured. Searching for and ordering memory for your system is extremely easy. You just need to head over to Kingston's website, locate system specific memory for laptops and select the manufacturer, product line and model of your laptop and you're done. The page will display results based on your search query and you'll see that the memory for your laptop if supported will be listed. It's that easy to search and buy system specific memory from Kingston.
We received the KTD-L3B4G memory specific to our Dell XPS 14z for testing. We were actually surprised after seeing how easy it was to search and locate memory for any particular laptop model from any supported brand. The KTD-L3B4G memory module features 4GB DDR3 memory at 1333MHz PC3-10600. The module is a 204-Pin SODIMM module made specifically for Dell notebooks. The module comes in standard Kingston memory packaging which is sealed with a tamper proof seal. You also get a small instruction sheet with the memory package.
Apart from the usual listing, you'll also receive a certificate of compatibility from Kingston for system specific memory which states that Kingston guarantees the modules are 100% compatible to work correctly with the specific machine they were designed for. It also states that each memory module is thoroughly tested at all stages during the manufacturing process and that the modules support lifetime warranty. This is enough to say that Kingston's System Specific Memory is robust and dependable.
We ran a few tests on our Dell XPS 14z which had Kingston's System Specific Memory installed and we must say that there was certainly a performance improvement which could be seen even during regular laptop use. Gone were the low on memory symptoms that we used to see previously. There was no noticeable sign of performance drop or blue screens while we ran a few demanding benchmarking software on the test laptop. The memory was very stable and it didn't hiccup at all while we tried multitasking on the XPS 14z.
Kingston's System Specific Memory is one of the best and easiest ways in which you can breathe a fresh life into your laptop. With a great performance, reliability and prices that are easy on the pocket, you can go for it without thinking twice. As an end note, we would like to add that all the products that we tested during our 30 days with Kingston promotional campaign, performed very well and are worth every single penny that they ask for. You can be rest assured that you won't have trouble with while going for any of the products that we showcased here.
Features and Specifications:
DDR3;
1333MHz;
Non-ECC;
CL9;
1.5V;
Unbuffered;
SODIMM;
204-pin
In our 30 days with Kingston feature, we've also done features on the Kingston HyperX 3K SSD and the Kingston DataTraveler 256GB pen drive and Kingston HyperX Beast memory kit. You can check them out here.