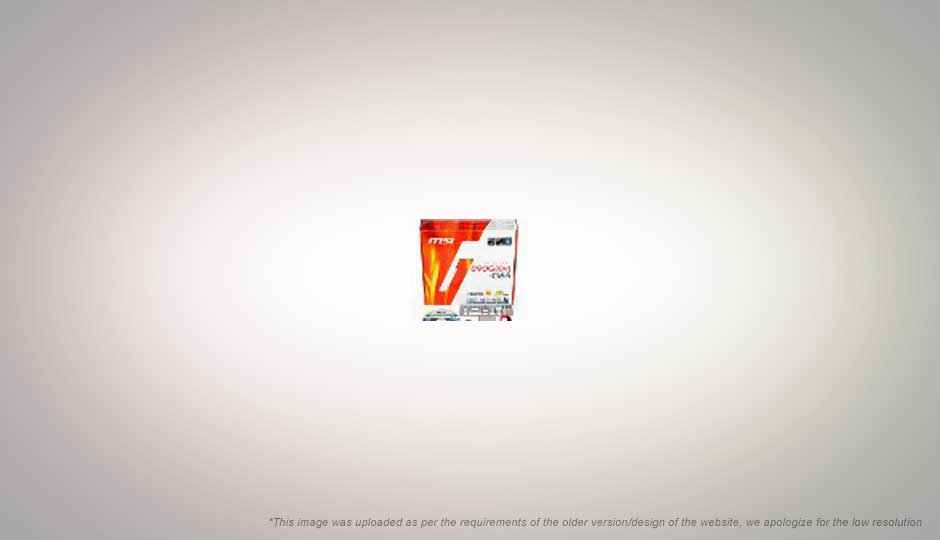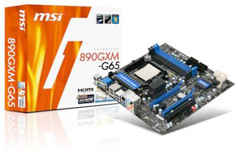 Unlocking disabled CPU cores and tapping the hidden potential of a multi-core AMD processor in an effort to build a gaming killer rig is the dream of every budget gamer out in the wild. To satisfy the demands of performance hungry power gamers, MSI has unleashed the 890GXM-G65 motherboard with Unlock CPU Core and OC (overclock) Genie technology support built into it. The 890GXM-G65 comes equipped with an integrated ATI Radeon HD 4290 graphics card, and redefines the architecture of a fully-functional motherboard by accommodating advanced features such as Direct X 10.1, ATI CrossFire X supporting two high-performance ATI Radeon HD graphic cards, USB 3.0, native SATA 6Gb/s and the MSI-exclusive OC Genie. It is said that combining MSI-exclusive OC Genie and MSI Unlock CPU Core technologies can enable users to unlock the hidden cores using the BIOS option.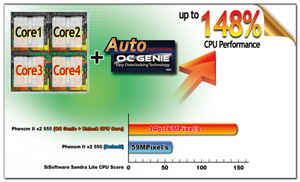 The MSI Unlock CPU Core technology alone is said to boost the CPU performance by 104%. This unlocking feature in conjunction with OC Genie, is expected to enhance the overall CPU performance and boost the CPU clock performance by 148%. In other words, the combination of Unlock CPU Core and OC genie is said to double the CPU performance. Thereby, the MSI 890GXM-G65 motherboard promises to deliver a six-core CPU performance on a quad-core CPU budget, allowing consumers to enjoy the fastest performing processors from AMD.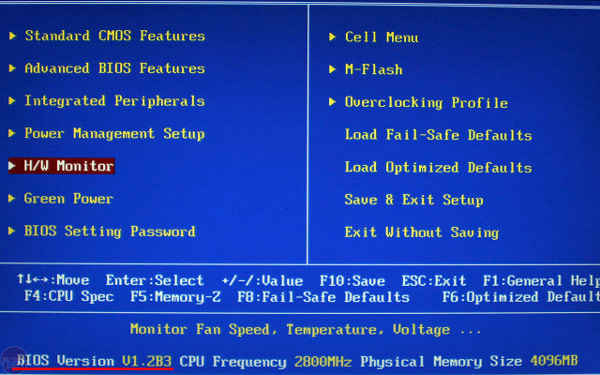 In addition to the regular CrossFire X support for two similar Radeon HD cards, MSI also supports Hybrid Crossfire feature. Hybrid Crossfire allows users to add an additional ATI Radeon HD2400/3400 graphics card to work in sync with the integrated graphics core to suffice the computing needs of graphic applications and games. The 890GXM-G65 is also equipped with 1 gigabit (128MB) DDR3 1333MHz SidePort memory to accelerate the 3D video performance of the integrated graphics core and reduce system memory usage with this independent IGP memory for handling other programs. Thus, there is no need to invest with extra budget to relish optimum performance.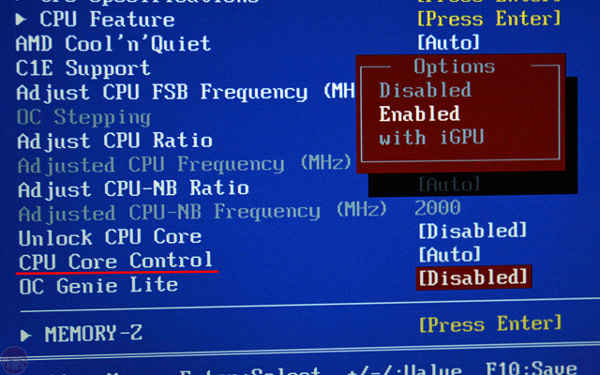 All AMD800 series motherboards from MSI support the Unlock CPU technology and the new-generation AMD Phenom II X6 (thuban) CPUs through BIOS updates for consumers to relish the ultimate computing performance of AMD 6-core CPUs at their command. Meanwhile, it is reported that a bottleneck with unlocking the fourth core on a triple core phenom has been fixed with a bug update in the latest beta BIOS version. It seems that the BIOS update has vastly improved the overclocking ability with and without unlocked cores enabled. However, as the beta versions are often renowned for new bugs, there have been some minor bugs reported with unlocking and overclocking feature on this beta BIOS version as well.
So, it is anybody's guess if unlocking and overclocking would truly make a difference for a no frills gamer (until there is a proper BIOS fix, of course). A caveat to the entire unlocking process is the possibility (relatively large) that the disabled cores were disabled because of defects. This means that if you unlock them, you may experience system instability or even a crash. Luck will have to be on your side, and you should cross your fingers and hope you get a processor from the one of the production lines that did not give bad yields for the two locked cores.