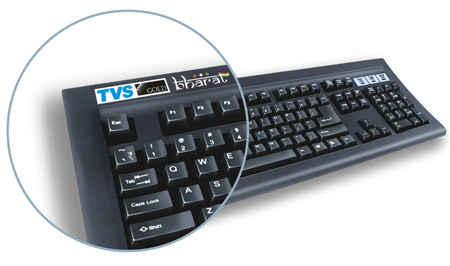 TVS Electronics, one of the leading IT hardware products manufacturer and distributor company in India, has reportedly launched the 'TVS Gold Bharat' keyboard with a Rupee symbol etched on the ~ key.
Being a popular Indian keyboard manufacturing company, TVS Electronics has made a groundbreaking industry first by introducing India's first keyboard with Rupee symbol etched on it. This should come as a welcome relief to computer savvy users who were till now looking for alternative means of downloading the Rupee symbol from such online service providing companies as Foradian Technologies.
The keyboard is rated to be operational at 5volts with an additional 10% leverage for an input current of 10mA, with an operating temperature ranging between 40-50 degrees Celsius. It is expected to support both USB and PS2 interface connectivity and available at a very affordable price of Rs. 1,495 in the Indian market.