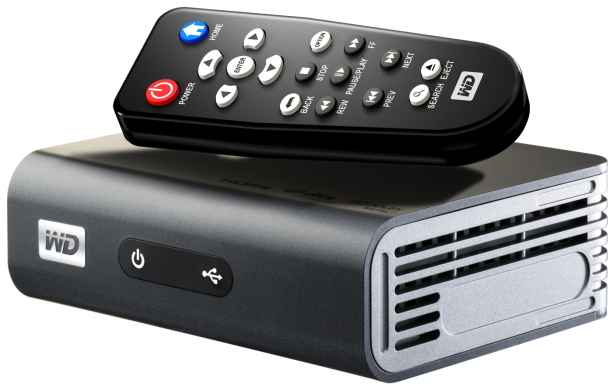 Western Digital has introduced its latest WD TV Live HD media player in India, which is reportedly the first network media player to be compatible with Windows 7. The device allows users to stream music, pictures and full 1080pWhere to buy

10672

690

1718 hd videoWhere to buy

351

1110

1130 onto their televisions sets, from their flash drives, external HDDs, desktop, and home network, as well as directly from the internet.

The WD TV Live HD media player's Windows 7Where to buy

5051

12000 'Play To' feature gives users the option of streaming media with a simple right click on the file, and directly from within Windows Media Player 12, on Windows 7 systems. Users of previous versions of WD TV Live HD media player can also upgrade their devices to be Windows 7 compatible, by updating their firmware, here.

The WD TV Live HD media player also uses Picture Transfer Protocol, which allows it to support direct connectivity with any digital/video camera that is PTP compliant. To deliver the best HD quality videos to your HD TV, the device uses the HDMI 1.3 port for output. Its SPDIF digital output option also gives users the benefit of full surround sound.
According to Sushil Bandi, the Country Manager for the Indian Subcontinent, Western Digital, "WD worked closely with Microsoft on this exciting new feature to ensure the seamless compatibility of the WD TV Live HD media player with Windows 7Where to buy

5051

12000 PC's and deliver WD TV Live users what they want."
Mark Relph, senior director, Windows Ecosystem Product Management at Microsoft Corp., also said that his company was quite pleased "that western digitalWhere to buy

5110

6000

8124 has earned the Compatible with Windows 7Where to buy

5051

12000 logo and is supporting the Play To feature with WD TV Live HD media player. Now more than 100 million Windows 7 customers will have an affordable and easy way to play files to their HD TVs and other devices from their PC."
The WD TV Live HD media player is available now through select distributors and resellers, priced at Rs. 9,900 with a 1-year limited warranty. The WiFi adapter is sold separately. Let's see how it fares in the market, amidst competition from Seagate's recently launched GoFlex TV HD media player, which is priced at Rs. 12,000.