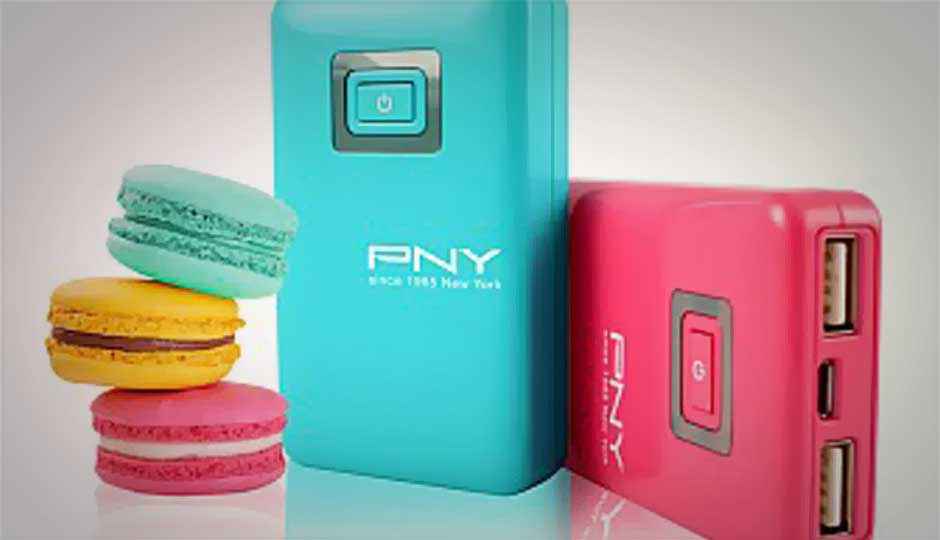 PNY Technologies has launched a new portable backup battery for smart devices. According to the company, with the new PNY Macaroon Power Bank C51 users can increase their mobile phone's battery life by up to three times without having to charge from your mobile's charger.
The PNY Power Bank C51 has a powerful 5100mAh BAK Li-Polymer battery with FCC/CE certifications and SGS full battery capacity confirmation. The Power Bank C51 comes with two USB ports through which you can easily charge two smart devices at the same time. PNY has bundled two USB cables along with the device. The company states that it has 5 V output voltage with 2.1 V current through which you can even charge mobiles, tablets and even iPad.
PNY claims that the device comes with added security against over charge, over current, over voltage and short circuit. It also states that it supports smart power management controller for higher efficiency. It comes with an on/off button and has an led intelligent display that indicates charging status and power levels.
The PNY Power-C51 has a rugged polymer enclosure and is available in Peach and Mint green colours along with a matching colour pouch. The PNY Macaroon Power Bank C51 is available for Rs.2,500 in India and comes with a 1 year warranty.