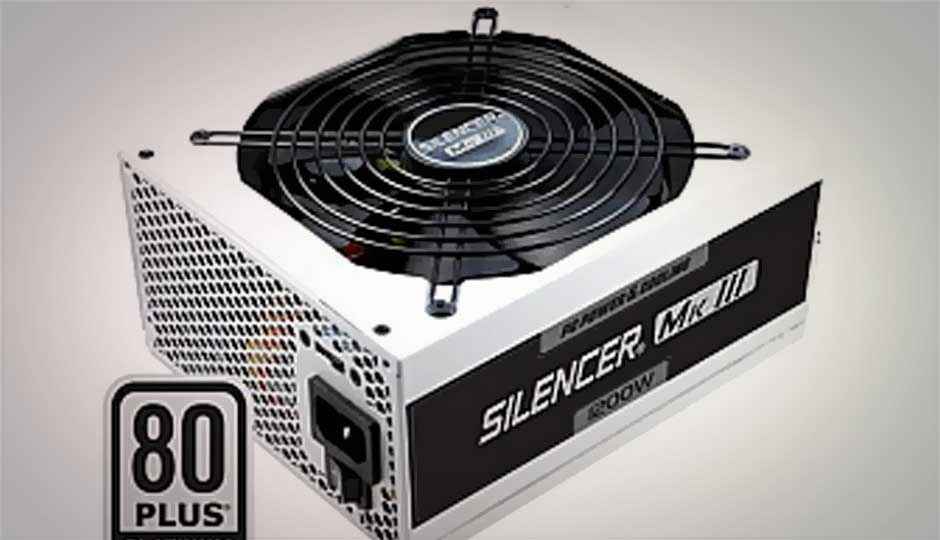 OCZ has introduced a new high-end power supply in India, called the Silencer Mk III 1200W. According to the company, it features industrial-grade performance, modular design and stability for demanding computing environments in a new maximum wattage option, meeting the highest rated efficiency (80 Plus Platinum) and provides ultra-quiet operation, famous of the Silence Series.
OCZ says the Silence Mk III 1200W can provide over 92% efficiency at typical workloads. It combines a single 12V rail, premium components including 100% Japanese 105°C capacitors, and heavy-duty protection circuitries while maintaining continuous, stable output at a demanding 50°C ambient temperature. The OCZ MK III 1200 Watt Series power supplies come backed with a 7-Years warranty and it is priced at an MRP of Rs. 24,999.
"PC Power & Cooling has a long history of delivering premium power supplies for power users seeking the ultimate in both performance and reliability," said Steve Lee, Sr. Vice President of Channel marketing and BU GM for Power Management. "The new Silencer Mk III 1200W continues that tradition by offering enthusiasts the highest wattage to date in the series coupled with the flexibility of modular cable design, an impressive 80 PLUS Platinum rating, and an adjustable thermal system for ultimate protection and quiet operation."
A new feature on this latest model is the Dual Thermal Control System, a sophisticated operation that allows the user to switch the PSU between normal and silent mode seamlessly, working in conjunction with the load and temperature controlled 140mm fan for ultra-quiet operation. For more information, visit PC Power's site.