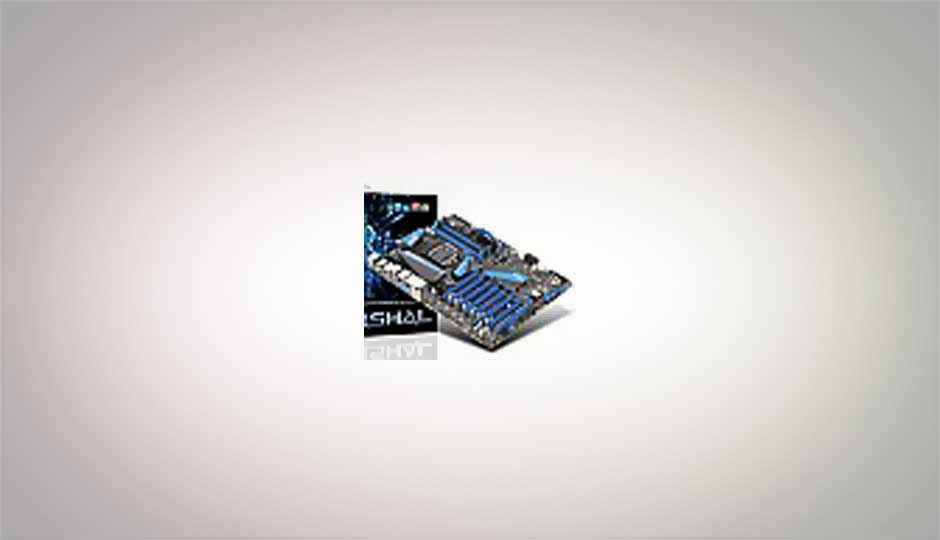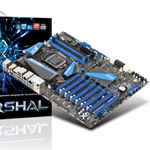 When it comes to components, MSI takes very seriously that old axiom, "Go big or go home." It's proving it yet again with the latest in its line of Big Bang motherboards, this time aimed at Intel's next-generation Core ("Sandy Bridge") CPUs and the P67 chipset: the Big Bang Marshal.
The Big Bang Marshal's most notable features are its eight PCI Express (PCIe) x16 slots, which provide enthusiasts with an astonishing range of possibilities when it comes to adding video cards (and, occasionally, other cards of expansion cards) to their PCs. The motherboard supports AMD's CrossFireX and Nvidia's Scalable Link Interface (SLI) technologies for multicard sets with chipsets from one manufacturer, and Fuzion technology if you're more interested in mixing and matching your GPUs. A six-pin VGA power supply can provide more juice for setups with large numbers of cards, and DIP switches let the user toggle on or off PCIe lanes.
[RELATED_ARTICLE]Among the other features to be found on the Big Bang Marshal: Creative's X-Fi MB2 sound technology, MSI's 24-phase DrMOS power design, and strong overclocking potential thanks to additional power inputs located on the board and MSI's OC Genie II technology for one-touch setting changes. The presence of a UEFI interface rather than a traditional BIOS means you'll be able to use large hard drives (over 2.19GB) without problem.
In addition, the Big Bang Marshal is constructed with materials and parts such as Hi-c CAP, SFC, and Solid CAP, which the company claims increase the product's usage life and improve stability. It's cooled with a thermal system MSI says is "emulated after a fighter air intake cutaway design," and paired with 8mm heat pipes.
MSI has not yet finalized pricing on the Big Bang Marshal. Copyright © 2010 Ziff Davis Publishing Holdings Inc.