Microsoft has announced new hardware for its upcoming OS, Windows 8.
It revealed three new mice and two new keyboards that will be compatible with the new OS.
The new Windows 8 hardware is wireless, and can be connected to computers and tablets via Bluetooth. Details of the devices are as follows:
Wedge Touch Mouse
Microsoft Wedge Touch Mouse boasts of functionality packed into an ultra-compact form factor. The device is small enough to fit in your pocket.
The Wedge Touch Mouse provides four-way touch scrolling and navigation at your fingertips. The device connects to your computer/tablet via Bluetooth.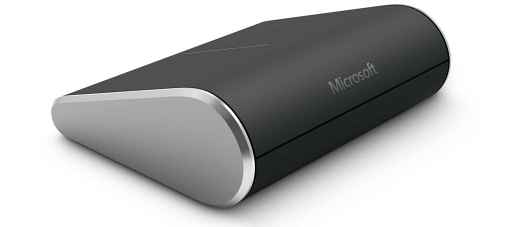 It features BlueTrack Technology so users can use it on virtually any surface. It includes Backpack Mode to power down and sleeps along with the computer it's paired to which helps in extending battery life.
The Wedge Touch Mouse is estimated to retail at $69.95 (Rs. 3,900 approx.).
Wedge Mobile Keyboard
The new Microsoft Wedge Mobile Keyboard not only boasts of being ultra-slim, but also brings full-size keyboard efficiency to a tablet. Designed specifically for tablet users, Wedge Mobile Keyboard includes features such as Windows Hot Keys and built-in media keys. The design of the keyboard makes it easy to carry adding to the portability quotient. The keyboard comes with a cover that not only helps to protect the keyboard but also doubles up as a tablet stand.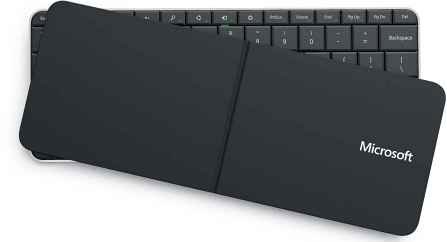 The keyboard connects to the tablet via Bluetooth.
The device will be priced at $79.95 (Rs. 4,440 approx.).
Sculpt Touch Mouse
The Sculpt Touch Mouse boasts of a four-way touch scroll strip making navigating both horizontally and vertically a breeze. Users can navigate through applications and documents with a simple finger swipe, making it easy for navigating the Windows 8 Start screen. The Sculpt Touch Mouse uses Bluetooth to connect wirelessly to Windows 8 desktops and tablets.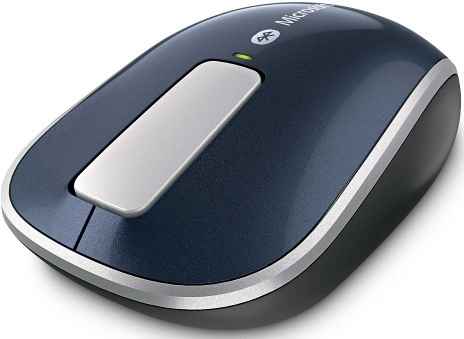 The Sculpt Touch Mouse will be priced at $49.95 (Rs. 2,771 approx).
Sculpt Mobile Keyboard
Microsoft claims that the Sculpt Mobile Keyboard provides an ideal balance of mobility, comfort and productivity. A full-size keyboard with Microsoft's Comfort Curve design and Bluetooth connectivity, the Sculpt Mobile Keyboard is built to be the ideal travel companion. The device is really light weighing in around one pound. The device also boasts of battery-saving technology that powers the keyboard down into sleep mode after a period of inactivity.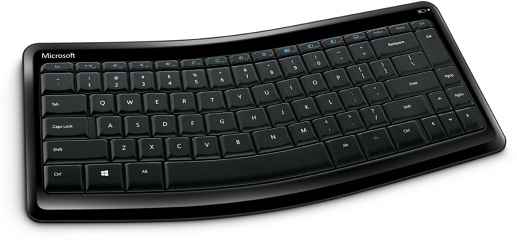 The device will be priced at $49.95 (Rs. 2,771 approx.).
Touch Mouse — Updated Gesture Settings for Windows 8

As promised by Microsoft, The Touch Mouse will obtain updated functionality specifically designed for Windows 8 with new gesture settings to easily navigate the new Metro UI. Some of the gestures are:
One-finger swipes to move side to side or up and down, shifting content on screen.
Two-finger movements manage apps, switch through open apps and show app commands.
Three fingers allow users to zoom in and out.
Thumb gestures navigate backward and forward within apps.
The Microsoft Touch Mouse is priced at $79.95 (Rs. 4,436 approx.).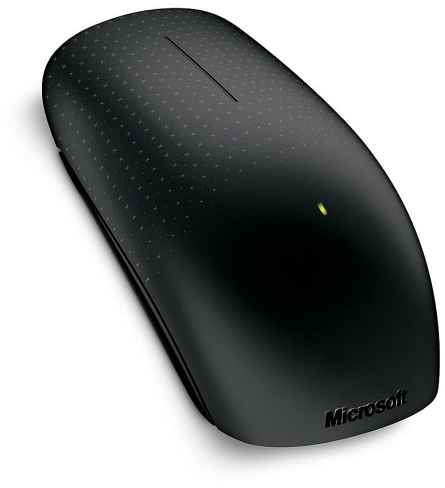 "Our new mice and keyboards really light up Windows, providing fast and fluid navigation, increased productivity, and enhanced mobility packaged in sleek, stylish designs," said Brett Kelleran, general manager, Microsoft Hardware. "Microsoft Hardware is designed by Microsoft, optimized for Windows."
By the look of it, it seems that Microsoft is leaving no stone unturned with Windows 8. From announcing its own Windows 8 tablets to announcing the above mentioned accessories, it seems that Microsoft will launch Windows 8 with a bang later this year, at the end of October.