Logitech has announced a new gaming mouse, Optical Gaming Mouse G400, featuring a 3,600 DPI optical sensor. Logitech says its new mouse has a high-powered optical sensor and provides on-the-fly sensitivity switching, which ensures greater precision and control.
The G400 supposedly communicates over USB at a 1,000 reports per second – giving better response and movement. Logitech says the G400 comes with a steady response ratio, which means users can consistently track at any hand speed. Moreover, as compared to 5 % cursor movement offered by many other sensors, the G400 boasts a cursor movement of <0.5%, which means that your hand movements translate to the same amount of cursor movement, further explains Logitech.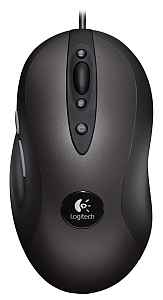 Announcing the launch of the G400, Logitech India, South West Asia Country Manager Subrotah Biswas says, "The G400 is yet another example of the seamless integration of our world-class product design and technology. It is specifically engineered for people who prefer to work smarter and play better as every feature is designed to offer the precision you need for complete control."
The Logitech Optical Gaming Mouse G400 is available for Rs. 2,095. To know more about the device, click here.