Virtually on a roll after their Core microarchitecture, Intel has decided to start 2011 with a bang. Earlier, their latest architecture Sandy Bridge (formerly Westmere) was slated for a Q2 release, but Intel decided to speed things up. Although this is not breaking news, and the announcement was made a while back, it makes sense to look at what we're getting, and as launch dates get closer, rumours tend to get closer to facts. While we recently covered the three models leaking into the Malaysian retail market, the fact remains that Sandy Bridge is just over two weeks away!
So we'll see Sandy Bridge as early as January 5th, coinciding with CES 2011. Unveiling a new platform during one of the biggest technology shows of the year makes sense, and freshly baked silicon does add to the new year cheer. We feel this an attempt to rain on AMDs parade too, given that Bulldozer is still a bit away, and AMDs 6-core processors have been stealing some of the Core i5Where to buy

699/I7 thunder; especially in the mid-tier price segment (200$). The processor market is a lot about impressions, and a positive start to the new year sets a new tone.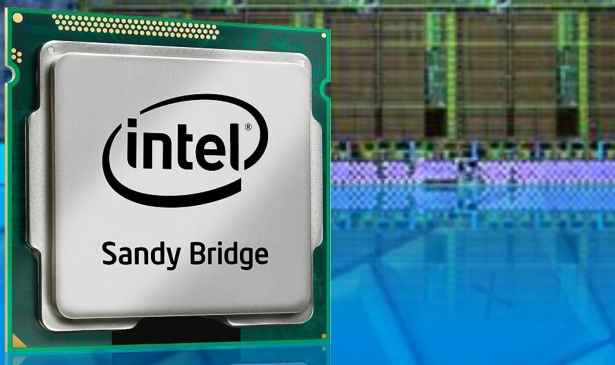 So what's new? Sandy Bridge brings 32nm to the masses, along with a clock-to-clock advantage over the previous Intel processors. While not a radically new architecture, (Sandy Bridge is very similar to the Core family), there have been a number of tweaks that add up to a gain in computing efficiency. With greater efficiency in out-of-order execution and improved registers, Intel has also introduced a ring bus that serves as an interconnect, rather than wasting die space and transistors on cores having discrete paths to L3 cache. Graphics on-die is another salient feature. Initial benchmarks put Sandy Bridge's graphic subsystem at 2x the performance of Intel's previous integrated graphics systems. A media engine to handle video decoding and encoding should also speed up related tasks by a good margin. All this is in addition to improvements as a result of improved clocks, efficiency (performance per core, per watt), making Sandy Bridge a veritable powerhouse. Of course, creating hype is one thing, delivering is another, we'll know when we benchmark it!
Initially (Jan 5th) we'll see only quad core processors. This makes sense, as Intel has only 45nm quad cores at the moment. Some notebook processors are also being unveiled. Later on, in February and in Q2, we'll see some dual cores. The faster hexa and octa-core processors are being saved till the end of the year, and we reckon a late Q3 launch might be on the cards.
Initially, we're seeing desktop CPUs on the LGA 1155 platform, although the replacement for the 1366 Socket aka Socket 2011 will also debut this year. We've already seen and held Socket 1155 boards from ASUS and Gigabyte, so platform availability is definitely not an issue, as there is no dearth of Intel 6-series motherboards. Without further ado here is a look what we're going to get on the 5th of January:
Max clock (turbo mode) single core

Intel HD Graphics Frequency/Max Turbo

Price

Intel Core

i7

Where to buy

438

2600K

3.4 GHz

8MB

4 / 8

3.8 GHz

850 / 1350 MHz

Y

95W

$317

Intel

core i7

Where to buy

37000

2600

3.4 GHz

8MB

4 / 8

3.8 GHz

850 / 1350 MHz

N

95W

$294

Intel Core

i5

Where to buy

699

2500K

3.3 GHz

6MB

4 / 4

3.7 GHz

850 / 1100 MHz

Y

95W

$216

Intel

core i5

Where to buy

24171

2500

3.3 GHz

6MB

4 / 4

3.7 GHz

850 / 1100 MHz

N

95W

$205

Intel Core i5 2400

3.1 GHz

6MB

4 / 4

3.4 GHz

850 / 1100 MHz

N

95W

$184

Intel

core i3

Where to buy

20370

2120

3.3 GHz

3MB

2 / 4

N/A

850 / 1100 MHz

N

65W

$138

Intel Core i3 2100

3.1 GHz

3MB

2 / 4

N/A

850 / 1100 MHz

N

65W

$117
The last column is the US pricing and pretty indicative of Indian prices, since there is not a lot of variation. Therefore, a top-end Socket 1155 chip should be priced at Rs. 15,000 - although this is more than what AMD charges for their current hexa-core flagship, it is competitive with Intel's own Core i7 950 (3.06 GHz), priced at $285. Another noteworthy point is that all the processors in the impending launch have clock speeds in excess of 3 GHz. This is obviously a preramble of things to come, and is an indicator that Intel's 32nm process is pretty mature. Later on, we should see six and eventually eight core Sandy Bridge CPUs on this process, but that's another story, for a Socket 2011 day!