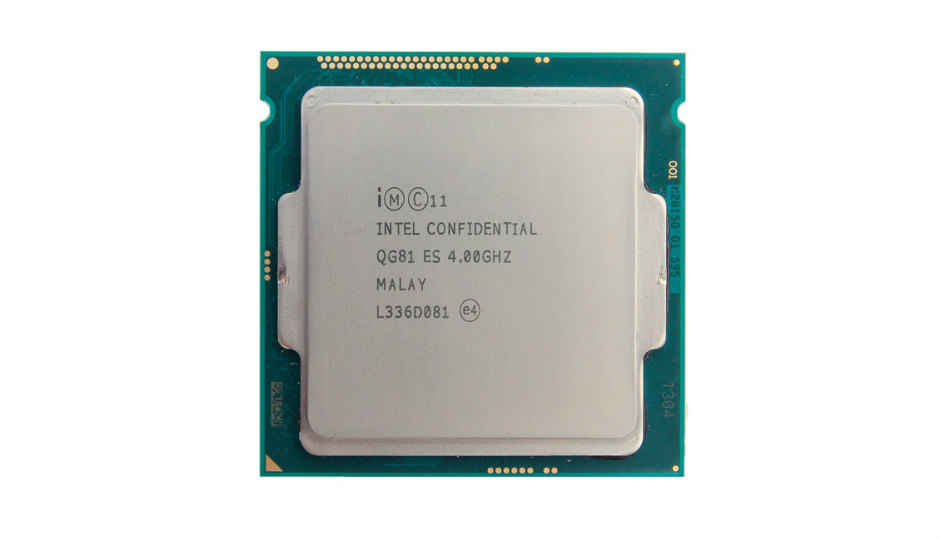 This is the Devil's Canyon upgrade to last year's i7-4790. We look at how it performs.
Intel Core i7-4790K Rating

90

100
Our Verdict
The Intel Core i7-4790K is the best processor we have tested till date. If you can afford it, buy it and you will remain ahead of the curve for a long time.
PROS
Power packed performance
Improved thermal interface
Intel Core i7-4790K: Detailed Review
Devil's Canyon is basically an upgrade to two Haswell Processors, the Core i5 - 4690 and the Core i7 - 4970 which under the Devil's Canyon series are now 4690K and 4790K. The major upgrade to the two processors is the improved (TIM) thermal interface material between the Integrated Heat Sink and the processor die; and the de-coupling capacitors near the power delivery circuit. If we are to compare the (TIM) on the Ivy Bridge processor to the Haswell process and then take a look at Devil's Canyon we see that they've gone back to what appears to be the same TIM as present on Ivy Bridge. As for the decoupling capacitors, this makes Devil's Canyon more stable at higher overclocking speeds.

When compared to the 4770K there is the obvious 500 MHz clock speed improvement which translates to roughly 9 per cent improvement in computing tasks under synthetic benchmarks. The IGP is the same and this means there will be no improvement in gaming performance unless you're playing a CPU intensive game, and we all know how few games actually are capable of utilising all cores properly. Since this is the flagship mainstream desktop processor from Intel, it was no surprise when it went ahead of everything else we've tested so far. We will compare it to the Core i7 - 5960X Extreme processor when it comes out mid-September. We can barely wait!

Specifications

Clock Speed: 4 GHz
Turbo Frequency: 4.4 GHz
Cores/Threads: 4/8
Lithography: 22nm
TDP: 88W
IGP: Intel
HD Graphics 4600
IGP Frequency: 350 MHz
IGP Max Freq.: 1.25 GHz
Other Popular Deals
*Includes Cashback