If you are going to ask what's so 'monsterous' about a 10-inch display, let's clear it up for you - 7-inch was the previous standard for portable sub-monitors. So from this angle - yes, the iMo Monster is the behemoth in its class.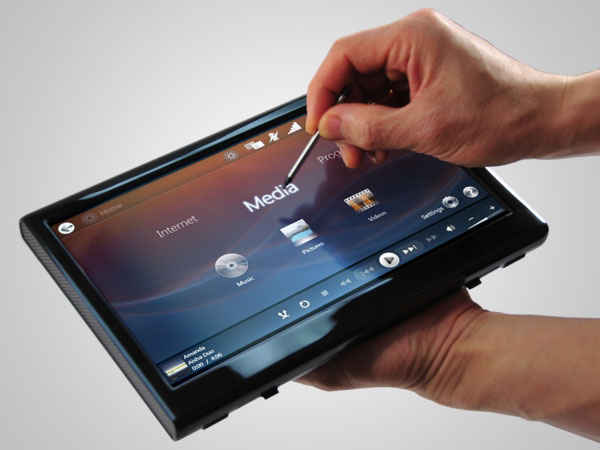 Stretching the actual display region up to a diagonal 10.1-inch workplace, the iMo Monster touchscreen-monitor sports a native resolution of 1024x600 pixels. It weighs about 0.8 kg and is as thick as 1-inch. It supports both Windows and Mac as its working platform, and connected via a USB 2.0 interface it auto installs the display drivers as required. iMo Monster can be used as a tablet or can also be mounted on the desk with the supporting stand.

Mimo offers the iMo Monster with a stylus for touchscreen use, Kensington lock compatibility, and Energy star certification. The device comes with a two extra USB ports and a 4.5-inch USB 2.0 cord which connects the device with the computer system, as well as supplies power, so that no extra power cable is required.

Available at 260 USD, the iMo Monster comes with a 'limited availability' tag. So, if you want to own one, act fast.