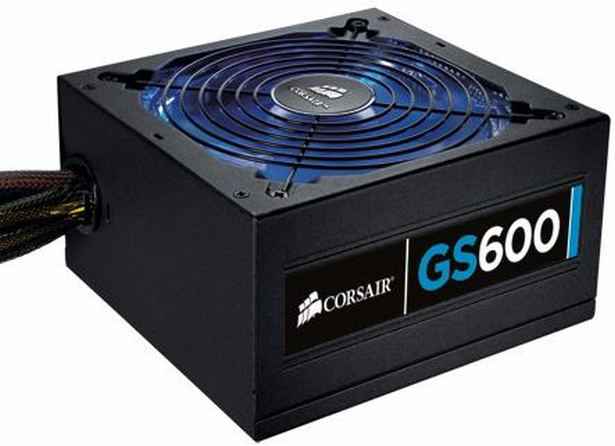 Corsair has released its new lineup of gaming power supplyWhere to buy

433

95

849 units in India, and claim they are the ideal price versus performance solution for building or upgrading a gaming PC. The PSUs will be available in three different ratings, 600W, 700W, and 800W, with prices starting from Rs. 4,700. The PSUs are all certified to deliver 80 PlusWhere to buy

4999

13442

18108 power, or, 80% efficiency or higher at normal load conditions.
Corsair's Gaming Series PSUs apparently deliver reliable and continuous power that is ideal for multi-core processors and multiple graphics cards, with a single 12V rail that provides up to 65A of power. The PSUs are also supposedly exceptionally quiet, with a dual ball-bearing fan that automatically adjusts its speed according to temperature. The PSUs will also feature tri-colour LEDs (blue, red, and white) to illuminate the transparent fan blades, and can be turned on or off directly by the user. The units also feature a matte black finish, completing the look.
Note: the 600W model will feature only blue LED lights.
Price (MSRP):
GS600 (600W) - Rs. 4,700
GS700 (700W) - Rs. 5,800
GS800 (800W) - Rs. 6,700