ASUS has announced a new high-performance graphics card R9 295X2 in India. The card comes with AMD Radeon R9 series graphics-processing units (GPUs). ASUS claims that the card is equipped with a highly-efficient, hybrid liquid / air cooling system. It also comes with an 8GB of super-fast Gddr5 video memory.
The company says that R9 295X2 users can also benefit from GPU-tweaking with the bundled GPU Tweak tool. The utility will enable users to push the dual GPUs to extreme limits to get the most out of the card. Users will also be able to toggle video memory clock speeds, voltage levels, cooling-fan speeds and power targets. The card will also come with a GPU Tweak Streaming tool which lets users share on-screen gameplay with others on the internet in real time.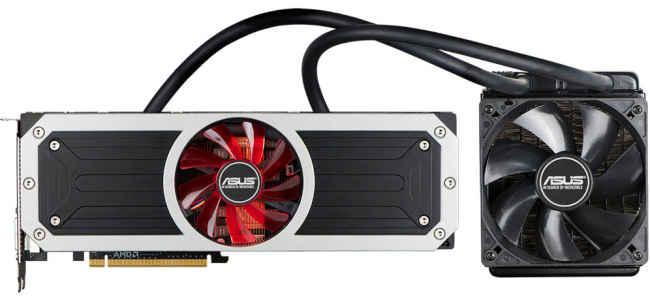 The R9 dual GPUs run at 1018MHz of clockspeed and ASUS claims that the card is able to play games at the latest 4k/UHD (ultra high definition) resolutions of up to 3840x2160 pixels. Users will also be able to connect up to six displays for an immersive experience. The R9 295X2 supports 2560x1600 pixels output resolution through DVI and 3840x2160 pixels resolution through HDMI and DisplayPort.
ASUS claims that the card doesn't require an assembly and comes with hybrid liquid / air-cooling system. The fan on the card comes with an underlying radiator which dissipates heat from the liquid-cooling pipework. The dedicated liquid-cooling helps both the GPUs, card's memory chips and regulators stay cool and thereby increasing stability.
Specifications
3D chip: AMD Radeon R9 295X2
DirectX version: DirectX 11.2
Interface: PCI-Express 3.0 x 16
Memory: 8,192 MB
Memory Type: GDDR5
Clock frequency - GPU: 1,018 MHz
Clock frequency - Memory: 1,250 MHz