AOC has launched a new monitor in India, the 27-inch widescreen AOC e2795Vh, pricing it at Rs. 17,990 (MRP). Featuring a WLED panel, the AOC e2795Vh is a full HD monitor, with integrated speakers, and a full range of connectivity ports, including a USB hub.
The 27-inch AOC e2795Vh bears a maximum resolution of 1920x1080 pixels, and has a response time of 2ms (GTG). It provides wide viewing angles, at 170 degrees (horizontal), and 160 degrees (vertical), perfect for playing games, viewing multimedia, and giving presentations.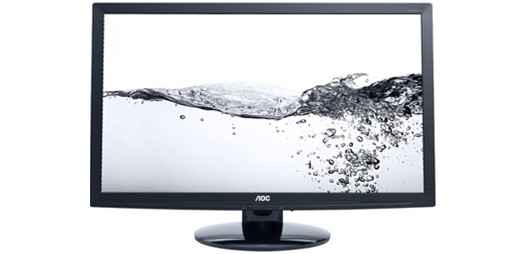 Other specs of the 27-inch AOC e2795Vh include a 70W power consumption rating, RoHS and Energy Star 5.0 emission ratings, a 1000:1 contrast ratio, a 20,000,000:1 dynamic contrast ratio, 2x2W speakers, a wall-mount, as well as VGA, DVI and HDMI ports, and a four-way USB hub. Other built-in features include an off timer, SRS audio, and ECO mode.
Speaking on the launch of the new monitor in India, Mr Saurabh Grover, Sales Head India, AOC Monitor Busines, said:
"This latest product from AOC is a large-screen, resource-friendly, mercury-free monitor in a timelessly classic design that is equally suitable for home and office use"

Vote and Win!

Digit Icons of Trust 2011 Survey

Visit https://thinkdigit.com/trust to vote for your favorite tech brands in India.
Survey participation gives you a chance to win exciting gifts like wireless input devices, earphones and special edition Digit branded T-shirts.
As an appreciation of your valuable time and input, every participant will receive an assured gift in the form of Digit discount vouchers.
We encourage you to participate in multiple surveys to increase your chances of winning more goodies.