Antec has launched a new cabinet (Antec One S3 Enclosure), and a new power supply (EarthWatts EA-650 Platinum) in India, priced at Rs. 3,150 and Rs. 7,300 respectively. Both products ship with a Quality 3-year (AQ3) limited warranty on parts and labour.
The Antec One S3 Enclosure is part of the company's Gaming Series of cabinets, and is designed for mainstream gamers, new PC builders and seasoned system integrators alike, as according to Antec, it "provides user-friendly cooling and convenient features at an affordable price."
Features of the Antec One S3 Enclosure include a top & rear 120 mm exhaust fans, mounts for four additional 120 mm fans, a perforated mesh construction on the front chassis for additional airflow, three 5.25-inch tool-less drive bays, five 3.5-inch tool-less drive bays, a bottom-mounted PSU intake with a removable air filter, and a large CPU cutout. More specs can be found in the table at the end of the article.
Mafalda Cogliani, Global Marketing Director at Antec, spoke about the One S3 Enclosure cabinet at launch:
"The One S3 is for anyone who has thought about building a PC or for anyone looking for a wallet-friendly, long-lasting case. It's a great option for system integrators because it has tool-less drive bays and makes it blend well in a home."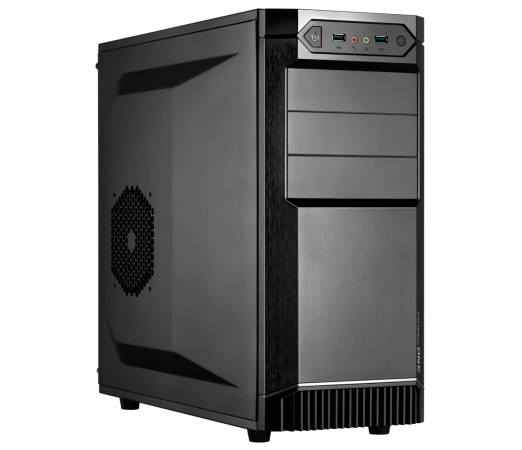 The Antec EA-650 Platinum PSU is part of the company's EarthWatts series of power supplies – known for their energy-efficiency – and is rated at an 80 PLUS PLATINUM efficiency. Antec claims 93% energy efficiency compared to prior models, promising electric bill savings on average up to 25%.
Features of the EA-650 Platinum PSU include a minimum noise 120mm two ball-bearing fan controlled by Antec's Thermal Manager and CircuitShield, fully-protected High Current 12V rails with high load capabilities to ensure maximum CPU and GPU compatibility, and comes with 100% Japanese capacitors.
Cogliani spoke about the launch of the new EarthWatts EA-650 Platinum PSU at launch, saying:
"The 80 PLUS PLATINUM certified power supplies have so far only been available in higher wattage classes and not for the everyday gamer. Our EarthWatts EA-650 Platinum enables more mainstream users and system builders to truly make a difference in their total energy consumption, benefiting both monthly electric bills as well as the environment."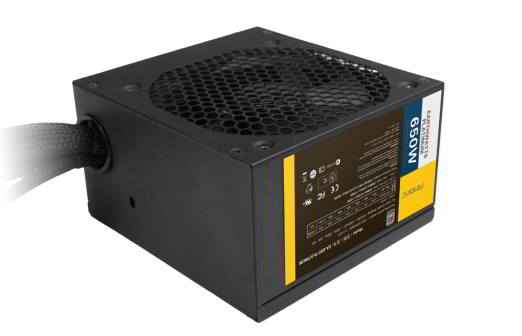 Antec One S3 Specs
· 10 drive bays:

o 3 x 5.25" tool-less drive bays

o 5 x 3.5" tool-less drive bays

o 2 x 2.5" drive bays (dedicated)

· Motherboards: Standard ATX, microATX, Mini-ITX

· 7 expansion slots

· Maximum graphics card size: 10.5" (266 mm)

· Maximum CPU cooler height: 6.1" (155 mm)

· Cooling System:

o 1 x 120 mm top blue LED exhaust fan

o 1 x 120 mm rear exhaust fan

o 1 x 120 mm side intake fan (optional)

o 1 x 120 mm front intake fan (optional)

o 1 x 120 mm / 140 mm bottom fan (optional)

· Water cooling support: rear water cooling grommets (support ½-inch tubes)

· Maximum-sized CPU cutout

· Bottom-mounted power supply with intake filter

· Front I/O ports:

o 2 x USB 3.0 with included USB 2.0 adapter

o Audio In/Out

· No power supply included

· Dimensions:

o 17.2" (H) x 8.2" (W) x 19.2" (D)

o 438 mm (H) x 208 mm (W) x 488 mm (D) · Weight: 12.5 lbs (5.6 kg)