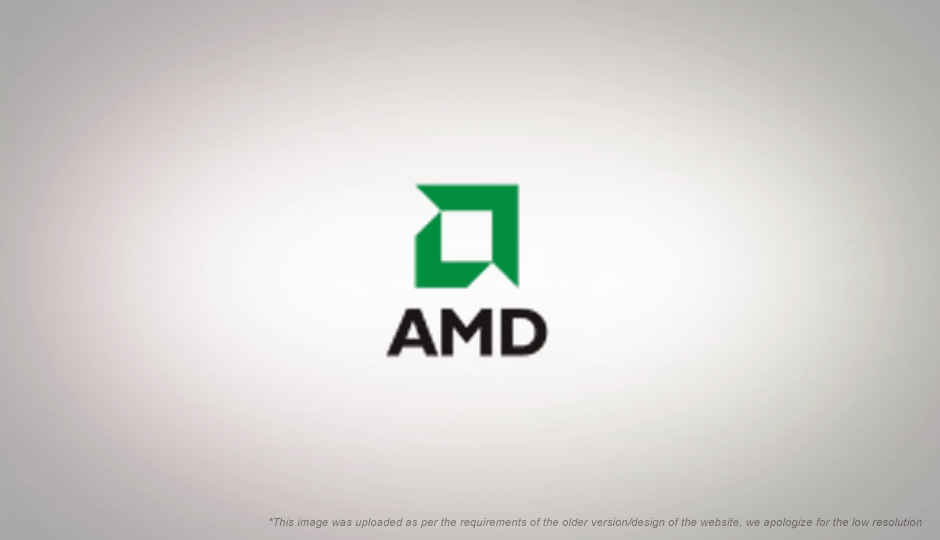 AMD has finally launched its Opteron 6000 Series server platform, which features 45-nm Magny-Cours processors that are the world's first 8 and 12-core x86 processors for "the high-volume 2P and value 4P server market", ahead of its press conference in New Delhi, on 31st March. Ahead of the launch is the news that HP, Dell, Cray, SGI, Acer and other major OEMs have adopted the Opteron 6000 Series platform for their own use, and will shortly be providing server systems based on the platform.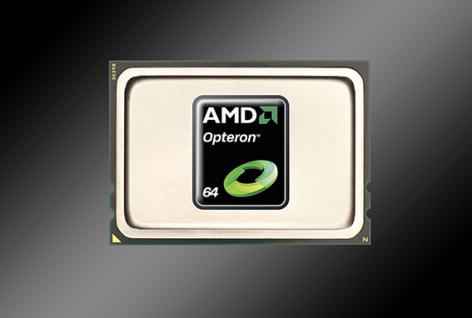 The Opteron 6000 Series server platform aims to provide products to two market segments, namely performance and cost efficiency, and has a price ranging from a staggeringly cheap 12-core at $299, going up to the top-end processors at $1,386. This will be the key differentiator according to AMD, as Intel only provides a "one size fits all solution", not giving their customers much choice depending on their requirements. The company also says that the processors are highly versatile, and can be used in both high-volume 2P servers and value 4P server designs, therefore removing the "4P tax".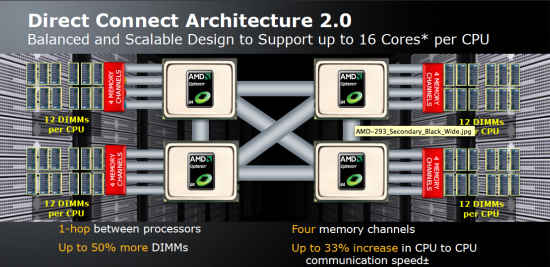 Direct Connect Architecture 2.0
The Opteron 6000 Series platform uses chipsets that will use Direct Connect Architecture 2.0 and will be compatible with AMD's 2011 16-core server processors, which will be codenamed "Bulldozers". The Magny-Cours processors are also remarkably different from their Thuban predecessors, and offer a two-time performance increase over them. The Magny-Cours also boast enhanced integrated memory controllers, supporting up to four channels of DDR3 memory, giving a 2.5 time improvement in overall memory bandwidth. The Opteron 6000 Series server platform also gives 33% more memory channels per processor than competitive (Intel's) 2P solutions, along with 50% higher DIMM capacity compared to previous generations (up to 12 per processor), and have new power management features such as a C1E power state, Advanced Platform Management Link and CoolSpeed technology. The Magny-Cours processor fit on AMD 5600 Series chipset, which have I/O virtualization capability, as well as HyperTransport 3.0 technology and PCI Express 2.0.
AMD has been at the top of the server processor business since its revolutionary Opteron 64 processors were introduced nearly a decade back in 2003, and have not looked back, offering the best price/performance ratio that lasts till date. New competition from Intel however, in the form of their super-performing Nehalem-EX Xeon processors, may slowly tip the scales towards Intel, but, as mentioned earlier, without AMD's scalability and versatility, the expensive Nehalem-EX processors will probably be found only in the hands of the very few who are not looking for scalable solutions.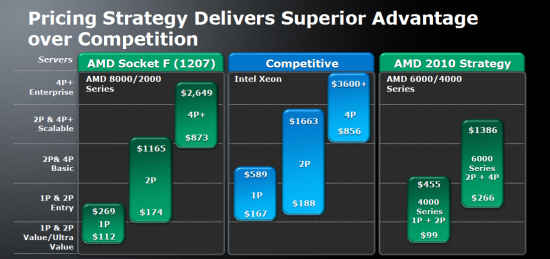 In related news, AMD has also launched the Opteron 4000 Series platform, which will feature processors for 1P and 2P server designs, at a price range of $99 to $455. Get more information about the Opteron family here.
AMD has also recently introduced a new range of Athlon II and Phenom II processors.