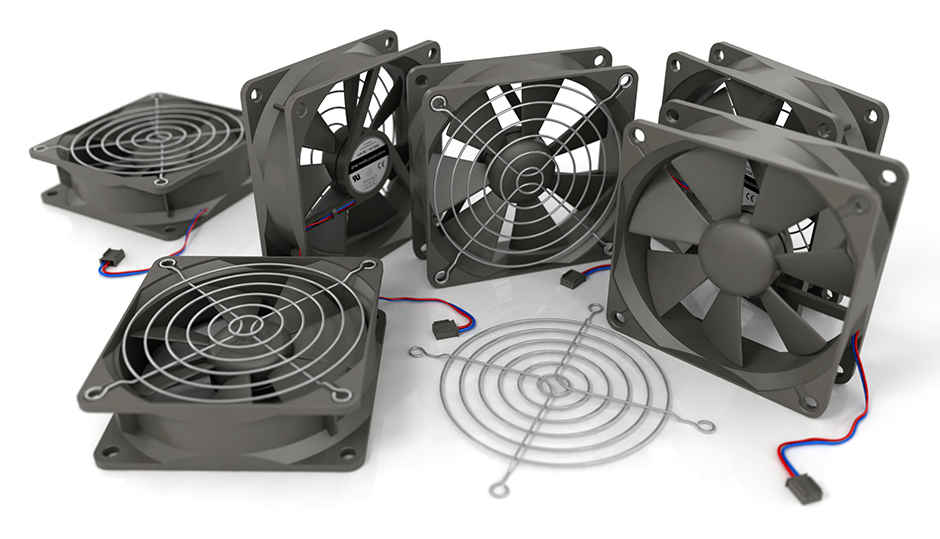 Let's get one thing out of the way. Very few scenarios actually require that a CPU cooler be installed in your system, the majority of us should do just fine with stock coolers. That being said, enthusiasts need them and so do people building Skylake rigs that no longer come with stock coolers.
Cooling technology hasn't come a long way because the onus was always on the processor manufacturer to keep temperatures within bearable limits. Of course, this is in context with CPU coolers and not cooling technology in general. Over the years we've seen passive coolers which only had huge chunks of metal sitting atop the CPU. As things got a little hotter, they decided to slap a fan onto the metal chunk and push more air through. It worked...for a while. Then came the era or heat pipes, i.e. hollow metal pipes with fluid in them. This did cause a little apprehension among early adopters of the new technology since circuits and liquids don't get along. Pipes then gave way to vapour chambers which seem to be the hottest thing or rather the coldest thing(lame joke, I know) on the market. Parallely, enthusiasts had long ago shifted to liquid cooling and to this day, a custom liquid cooling setup is only for those with deep pockets. The rest of us would rather stick with ready made closed loop systems.
So as some of us in the Test Centre were discussing the next upgrade to our systems we started looking at CPU coolers. A quick look at temperature diagnostics would reveal that most of our machines had its CPUs running somewhere between 49-56 degrees celsius at room temperature while the computers were running a few browser windows, Steam clients and maybe a video player here or there. We wouldn't term this the ideal idle but our machines would remain in this condition for most of the time so it was as close to idle temperatures that it would have been. We'd all migrated to an SSD+HDD+NAS combo long back so there wasn't a huge amount of heat emanating from an HDD cluster from individual machines either. And lastly, the major source of heat was graphics card. And even those generate a lot less heat than the graphics cards of yore.
We then decided to crank up our machines and spend a few minutes trying out different games just to see how much heat they'd cause the CPU and the graphics card to generate. We've tested quite a lot of CPUs and graphics cards but those tests were on an open test bench. Running the same things inside regular cabinets was bound to raise temperatures by a teensy bit and after a few hours of gaming we noticed that CPU heavy games with a lot of moving elements would send CPU temperatures all the way up to 70-73 degrees celsius and the graphics card topped out at around 76 degrees. This was normal but one thing we noticed was that the graphics card took next to no time to come down from peak temperatures while the CPU took a lot longer. Nothing out of the ordinary but overkill is fun so we decided to get ourselves some spanking new CPU coolers.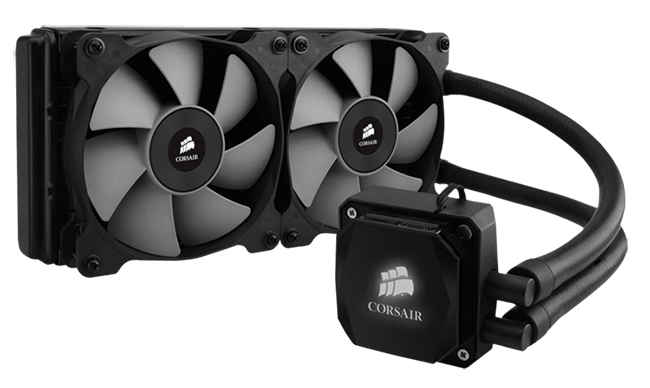 We wanted the same things that any user would have wanted from their CPU coolers – good performance and silent operation. Two things that had quite a troublesome past of being together. I generally prefer air-coolers over liquid-coolers. Fewer the moving parts, the better I feel. So even a push-pull configuration would only be implemented if it was really warranted, i.e. if temperatures weren't low enough with one fan or if the two fans were silent. We went along with a couple of guys from the office who simply couldn't let go of an opportunity to go for components shopping. It wouldn't come as a surprise to many of you if I said that I went for a Noctua NH-D15 – a solid performer for the price.
One of other guys had done his own research and come down looking for a Kraken X61. He had a beefy Corsair 900D to fit the massive cooler and was already getting tired of looking at the stock cooler. But unfortunately, he couldn't land himself an X61 since they're a little hard to come by and nearly every place we looked seemed to have been out of stock. So he went with the next best AIO-liquid cooler – the Corsair H100i. It has a double 120mm radiator instead of the double 140mm radiator that the X61 had. But with really similar performance it hardly felt like a compromise. After all, the H100i is smaller, lighter and performs just as well. The last guy wanted something really flat and short, a cooler that would easily fit into his slim chassis. He was using the cooler that came with the chassis since even stock coolers ended up being a little too tall for it. So it had to be lesser than 50 mm after installation. After much searching, he ended up buying the Noctua NH-L9i. It turned out to be much better than the included chassis cooler and with a height of 36 mm, it even had better clearance. All in all, it was yet another worthwhile shopping trip.
Other Popular Deals
Samsung A7 2016 Edition Golden

Rs. 18990 *

Buy Now

Redmi Y2 (Dark Grey, 4GB RAM,...

Rs. 10999

Buy Now

Redmi 6 Pro (Black, 3GB RAM,...

Rs. 8999

Buy Now
*Includes Cashback
​