No high performing computer or in fact no computer is complete without RAM or Random Access Memory. Over the years, we've tested and used many RAM kits. When we come to think of it, we've used RAM from Kingston on most of our test benches. Almost everyone is using DDR3 memory and it has been with us from a long time now. There have been many reports of DDR4 memory and how it will soon be with us by Q3 2014. But here in India, we'll give DDR4 memory a Q1 2015 launch possibility. And we won't be surprised if the prices are extremely high.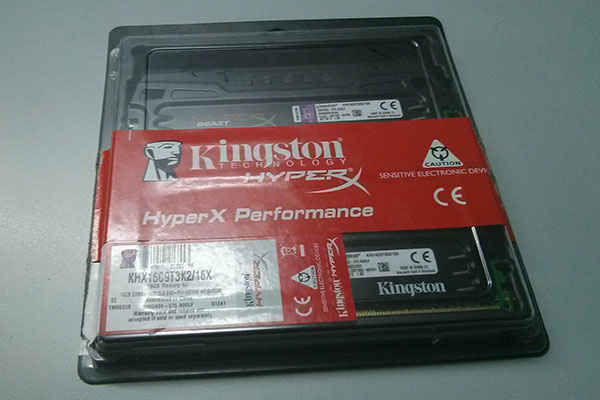 Consumers who are thinking of buying or building a new rig for themselves or upgrading their existing rigs for the whole purpose of future proofing can stay rest assured about the performance of RAM when going for higher end DDR3 memory. We say this because, the performance figures that we have seen recent high end RAM kits attain is sizably better than regular memory modules.

The Kingston HyperX Beast follows the line of Kingston's performance optimised memory modules as opposed to their ValueRAM segment. The HyperX Beast belongs to the Predator series which also has the Predator and the H2O line-ups. HyperX Beast series features memory kits that range from 1600MHz to 2400MHz with the kit capacities between 8GB to 64GB. There are many memory kits in this line-up but we received the KHX16C9T3K2/16X which is a kit that contains two DDR3 modules of 8GB at 1600MHz CL9 making a total of 16GB for the kit. You can run this kit in dual channel mode.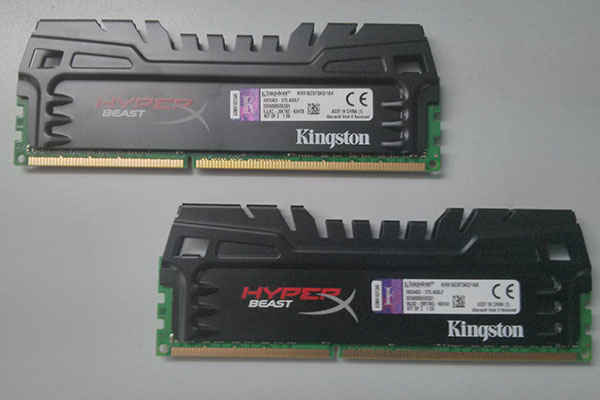 To put things into perspective, the Kingston HyperX Beast KHX16C9T3K2/16X kit basically features two 8GB DDR3-1600 CL9 SDRAM memory modules that are based on sixteen 512M x 8-bit DDR3 FBGA components per module. The kit has complete support for Intel XMP (Extreme Memory Profiles). The modules run at a low latency timing of 9-9-9 at 1.5V each. Specification wise, the memory SPDs are designed or rather programmed to JEDEC standard latency DDR3-1333 timing of 9-9-9 at 1.5V. Users can use the JEDEC timing parameters accordingly and run the RAM at the rated speeds with ease.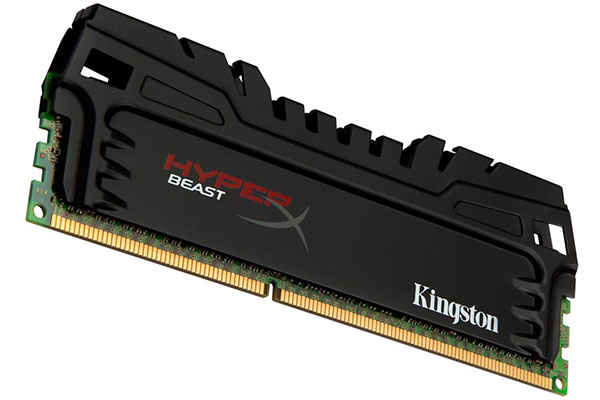 The HyperX Beast memory kit comes packaged in Kingston's standard HyperX memory package with a tamper proof seal and information about the kit is mentioned on the back packaging. Opening it, you'll notice that the modules are horizontally arranged inside, one below the other. Apart from the memory modules, the kit also contains a mini manual and a warranty card which have nicely labelled illustrations on how to install the memory in your system.

Speaking about the modules themselves, Kingston has gone with an aggressive look for the RAM which can be easily said because of the fact that they've used a new heat spreader design which looks cool and is definitely eye-catching. The heatspreaders are black in colour instead of the blue heatspreaders we've come to see on HyperX memory kits. The heat spreaders have the Kingston and HyperX Beast branding on them apart from the usual specifications sticker. Kingston has made sure to not use very tall heat spreaders with the Beast memory kit. This is good because memory modules with tall heat spreaders tend to come in the way while installing big CPU air coolers and it makes it very difficult to install them alongside space consuming CPU coolers.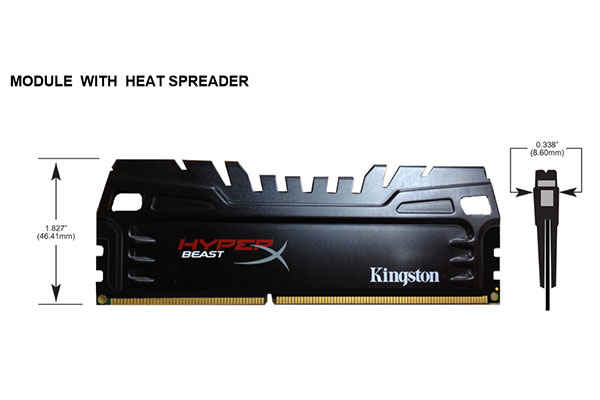 Moving forward, we did a performance test of the HyperX Beast memory kit by running a few memory benchmarks on our test bed comprising of an Intel Core i7 4770K CPU, ASRock Z87 Extreme6 motherboard, 2x 120GB Kingston HyperX SSDs in RAID0. It's extremely easy to run the memory modules at the rated speeds. It can be simply done by selecting the XMP setting for the memory from the BIOS and you're done. It must be noted that the motherboard that you're using should support Intel XMP profiles. The best way to make sure that it does support the RAM kit is by pointing your web browser to the motherboard manufacturer's website and checking out the list of supported memory modules.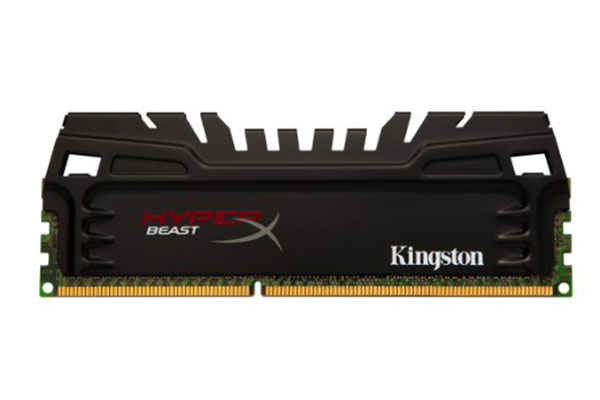 We used Passmark 8 and Aida64 for testing the Kingston HyperX Beast memory modules and you can find the results below:

Passmark 8 Memory - XMP: 2785;
Aida64 Memory Read - XMP: 18,550 MB/s;
Aida64 Memory Write - XMP: 23,237 MB/s;
Aida64 Memory Latency - XMP: 43 ns;

Going by the results, the Kingston HyperX Beast KHX16C9T3K2/16X performs brilliantly and this surely means that it belongs with the top performing memory modules of the market.In conclusion, the HyperX Beast Memory modules from Kingston are one of the best memory modules to come our way. With blazing fast and stable performance, nice design and ease of overclocking, the HyperX Beast memory module is a great buy for enthusiasts and gamers alike. When you're building a mid end to high end gaming rig you can definitely consider this memory kit or go for higher clocked HyperX beast modules. Unleash the Beast we say.

Features and Specifications:
JEDEC standard 1.5V (1.425V ~ 1.575V) Power Supply
VDDQ = 1.5V (1.425V ~ 1.575V)
667MHz fCK for 1333Mb/sec/pin
8 independent internal bank
Programmable CAS Latency: 9, 8, 7, 6
Posted CAS
Programmable Additive Latency: 0, CL - 2, or CL - 1 clock
Programmable CAS Write Latency(CWL) = 7 (DDR3-1333)
8-bit pre-fetch
CL(IDD): 9 cycles
Row Cycle Time (tRCmin): 49.5ns (min.)
Refresh to Active/Refresh: 260ns (min.)
Command Time (tRFCmin):
Row Active Time (tRASmin): 36ns (min.)
Maximum Operating Power: 2.460 W* (per module)
UL Rating: 94 V - 0
Operating Temperature: 0 to 85 deg C

You can also check out the unboxing video of the Kingston HyperX Beast Memory kit below:


In our 30 days with Kingston feature, we've also done features on the Kingston HyperX 3K SSD and the Kingston DataTraveler 256GB pen drive. You can check them out here and here.