Virtual reality is stepping up, with major technology giants introducing VR headsets like the HTC Vive, Oculus Rift, Microsoft HoloLens and many others. Coupled to that is the rising awareness of the mass being introduced to VR and the new way of consuming content, and we have the Orah 4i by VideoStitch, the first company to introduce live streaming content in virtual reality. The Orah 4i is not just another 360-degree camera, it can actually record and stream Full HD content directly to headsets like the HTC Vive and Oculus Rift.
This is a major breakthrough in the field of hardware supporting the rise of VR. We are already witnessing a rising number of apps and games that support virtual reality, engaging users within the arena of an event, be it a game, or a music concert. The mechanism is quite simple - Orah uses four, custom-built cameras with four individual microphones, to record audio and video from all directions. The aluminium-clad camera module is accompanied by a 'stitching box' - a Linux-based computer that stitches all the four feeds together to give you a unified feed of 4K resolution virtual reality video. Adding to this, the output format of the video is the same as the format supported by Facebook and YouTube, the major players promoting live video broadcasting on the Internet, to the masses.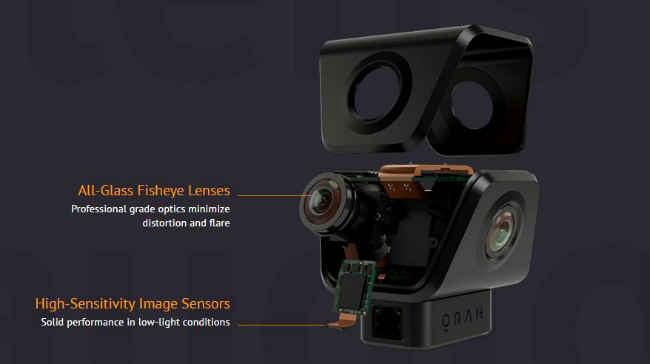 The only handicap till now is that the stitching box requires a power source to work. VideoStitch states that it is still working on making the computer completely wireless (it only needs one connecting wire to work, for now), and make it run on rechargeable, portable battery cells. This is only a small 'obstacle', for the lack of a better term, and will allow users to record and stream their own VR content without having to hire a professional VR production crew. The camera can be controlled via an app, and users can even pair more than one camera module, switching to different views as required.
This can be a fantastic tool in the steady rise of virtual reality, and presents the scope for live streaming content such as a Formula 1 race or a music concert. Virtual reality is the next best thing, for sure, and even the likes of Autodesk are gearing up to see VR becoming more commonplace in the next two years at most. We also expect more players entering the industry, notably Apple. Nicolas Burtey, Founder-CEO of VideoStitch, states, "Until (this), a live VR video production workflow relied on an array of small cameras put together on a holder. Videographers then dealt with multiple cables, power supplies and a variety of small hardware components. Orah removes these inefficiencies and numerous points of failure and lets them focus on what really matters to them for creating compelling content."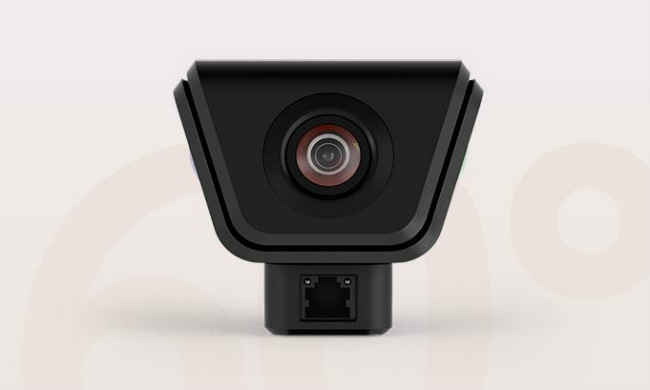 The Orah 4i went up for preorders on April 6, and is available for $1,795 (Rs. 1,19,250) for a limited period, and peaks at an MSRP of $3,595 (Rs. 2,38,800). Sure, it is expensive for now. But then again, this is the first of a kind that will certainly see the world of imaging devices evolve in future. For 360-degree cameras, we have the Ricoh Theta S and Nikon KeyMission 360, but none that have claimed professional-grade DIY broadcast capabilities, so far. Safe to say, the Orah 4i by VideoStitch is the first of its own kind. Watch the video below for a video sample, recorded by the Orah 4i.