Make 2021 your best year with IBM Developer
Make 2021 the year where you truly shine, grow, build & Code. Get support and motivation from the IBM Developer community. #IBMDeveloper #CodePatterns
Click here to know more
Advertisements
Highlights:
Facebook-owned Oculus VR reportedly working on its next headset
The next generation of the headset may be called Rift S
Virtual Reality (VR) industry has observed a positive growth and, apparently, this is the reason why companies are putting in so much hard work to bring a more immersive experience for customers. That said, Facebook-owned Oculus VR may be in plans to bring the next generation of its VR Headsets. Tech news platform Upload VR says that they have found a new filename "Rift S" in the Oculus' PC application, which suggests that the company may soon unveil a new version of the Oculus VR headset.
Upload VR claims that the settings option in the user interface code suggests that the alleged Rift S will feature built-in cameras. This could be a hint that buyers may not need to use external cameras for tracking in the VR space, as it is done with the current version of the Rift VR headset. "The Oculus PC app typically recognizes USB-powered sensors as separate devices, so the inclusion of cameras in this section suggests they are on-board the headset itself," the report claimed.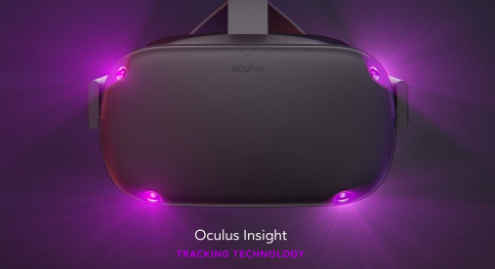 Upload VR also found a setting in the user interface code which allows PC user to select between 50Hz and 60Hz room lighting. There is also an 'auto' option, and the whole setting is described as "lighting frequency for Rift S cameras to adjust to room lighting". Not only that, but the next Rift could also bring non-adjustable Interpupillary Distance (IPD), the distance between the centers of a user's eyes to optimise the scale of objects in VR. Meanwhile, an Oculus spokesperson said, "We don't comment on future products, but are excited about the year ahead."
In September, at Facebook's annual VR event, the Oculus Connect 5, the company CEO Mark Zuckerberg announced Oculus Quest, a wireless VR headset. Oculus Quest was the first headset from Oculus to feature inside-out tracking technology. Facebook claimed that the tracking on the Oculus Quest is more accurate than the Oculus Go - an affordable Oculus VR headset that was launched in May last year.
Related Read:
Facebook F8 2018 announcements: WhatsApp group video calling, new dating tool, simplified Messenger, Instagram video calling, Oculus Go and more