Want to modernise your banking loan application?
Build an application that analyses credit risk with #IBMCloud Pak for Data on #RedHat #OpenShift
Click here to know more
Advertisements
Highlights:
Facebook unveils Oculus Rift S for $399 (Rs 27,500 approx)
It comes with a high-res display and built-in tracking
The VR headset has been launched in partnership with Lenovo

Facebook has unveiled the next generation of its VR headset: The Oculus Rift S, with a higher resolution display than the original Oculus Rift and built-in tracking feature. The headset has been developed in partnership with Lenovo reportedly, to expedite production as well as to improve the design. Surprisingly, the VR headset has been priced at $399 (Rs 27,500 approx) - same as the Oculus Quest - and it will be launched in Spring 2019.
"Today at GDC, we unveiled Oculus Rift S - a new VR headset that combines the convenience of built-in Oculus Insight tracking technology with the full power of your PC. Built on the Rift platform, Rift S gives gamers and tech enthusiasts access to the most immersive content that VR has to offer, and it's launching in Spring 2019 for $399 (Rs 27,300). Rift S replaces the original Rift with an upgrade to a higher resolution display, improved optics, and a feature called Passthrough+, which gives you a glimpse of the real world around you without ever taking off the headset," the company said in statement.
Oculus Rift S display
The Oculus Rift S display sports 2560 x 1440 resolution, that is, 1280 x 1440 per eye, and features an inside-out tracking technology that was seen in the Oculus Quest last year. In fact, Quest was the first Oculus headset to get the technology. With the tech, the sensors that detect and measure movement and positional data are located on the headset itself for accurate tracking. For those who don't know, the Oculus Quest will also be available in the Spring 2019. The Rift S uses the same fast-switch LCD display as the standalone Oculus Go, but since it requires a high-end gaming PC to run, it is claimed to deliver high-fidelity visuals.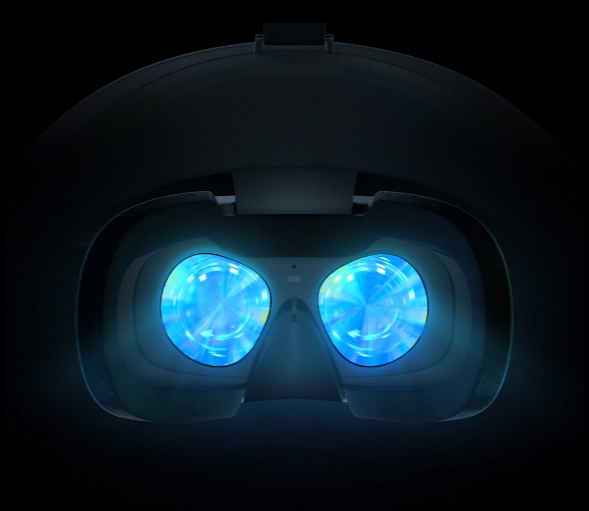 "Rift S works with the Rift platform, giving you access to the top-selling and most immersive VR titles on Day 1—and even more groundbreaking games like Asgard's Wrath, Defector, and Stormland on the horizon. Improved optics and display technology deliver a sharper picture with higher pixel density for an even more immersive gaming experience. Games on Rift have never looked better," the firm said.
Oculus Rift S Audio
As mentioned before, the company partnered with Lenovo to design Rift S and take advantage of the Chinese tech giant's experience in the VR and AR space from the Lenovo Legion. The firm says that Lenovo co-designed the Rift S for increased comfort, better weight distribution, and improved light blocking, as well as a simple, single-cable system for a clutter-free experience. Rift S features the same integrated audio system that is found in the Oculus Quest and the Oculus Go VR headsets. There's a headphone jack as well that will let buyers use their own headphones.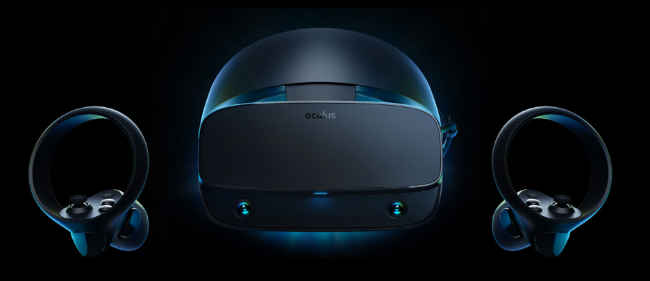 Oculus Insight for Room-Scale Tracking
The Oculus Rift S gets same the inside-out tracking technology as the Oculus Quest. The Rift S headset features five cameras placed in different positions: two in front, one on each side, and the fifth one on top. The company says that using computer vision algorithms, Oculus Insight captures, traces, and navigates physical spaces in real time. "Oculus Touch controllers, redesigned for inside-out tracking, bring familiar hand presence and input so you can grab, point, and gesture through the best of VR," the firm added.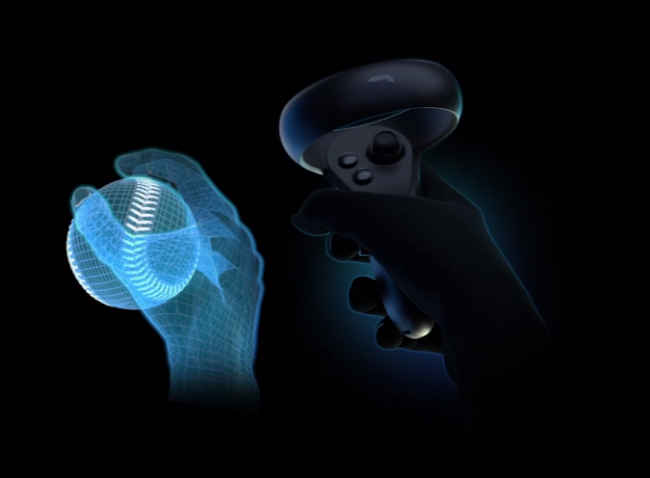 Passthourgh+
The company has introduced 'Passthrough+' - a stereo-correct passthrough feature that utilises core Oculus runtime advancements, including ASW, "to produce a comfortable experience with minimal depth disparity or performance impact." The company is also enabling cross-buy and cross-play features so that, if a Quest user chooses to buy a Rift S headset, they still have the entire game library intact.
Related Read: