Want to modernise your banking loan application?
Build an application that analyses credit risk with #IBMCloud Pak for Data on #RedHat #OpenShift
Click here to know more
Advertisements
Facebook made a slew of announcements at its F8 2019 Developers Conference keynote. Multiple new developments have surfaced in the Virtual and Augmented Reality (VR and AR) offerings from Facebook. The Oculus Quest and the Oculus Rift S VR headsets are now up for pre-orders in the US and will ship from May 21. Additionally, the company announced its new Oculus for Business enterprise solution and new methods of bringing immersive web content into VR. In the AR space, Facebook announced Windows support for the Spark AR Studio software.
Oculus Quest and Rift S announcements
Facebook will finally start shipping its Oculus Quest and Rift S VR headsets. They are currently up for pre-orders in the US and are priced starting at $399 (Rs 27,903 approx). The Oculus Quest is company's first standalone VR headset that is completely devoid of wires and doesn't need to be connected to a computer, while the Rift S is the successor to the company's 2016 Oculus Rift VR headset. Oculus Quest doesn't employ external environment tracking via cameras and is powered by the Qualcomm Snapdragon 835 SoC. The new Rift S features upgraded tracking cameras with more accurate inside-out tracking and gets a higher resolution display.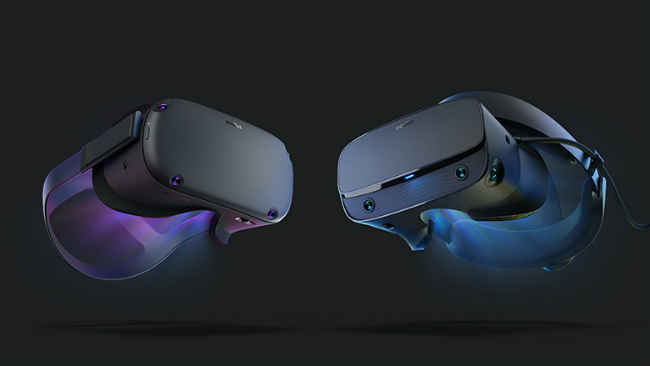 Both the new VR headsets make use of Oculus Insight, Facebook's computer vision technology, which enables inside-out tracking with the help of sensors built into the headset. "By mapping the world around you and your position in it, Oculus Insight lets you navigate virtual and physical spaces—all in real time," says Facebook. There is also a passthrough mode in Oculus Insight for both the VR headsets that is said to help users be safe in VR by showing users a glimpse of their current environment while wearing the headset.
The Oculus Quest is being launched with support for about 50 titles. Highlights include games like Beat Saber, Moss, first person indie shooter Superhot, and Tilt Brush, along with the new games Dance Central and Vader Immortal.
Spark AR Studio Updates
Facebook's own AR software suite called Spark AR Studio has received some new updates. The AR platform will finally be available on Windows and Mac. Additionally, a new feature called Blocks are being introduced, which will enable developers to break down their projects in small resizable chunks. These Blocks are said to help developers be more organised and have a head start when working on a new project.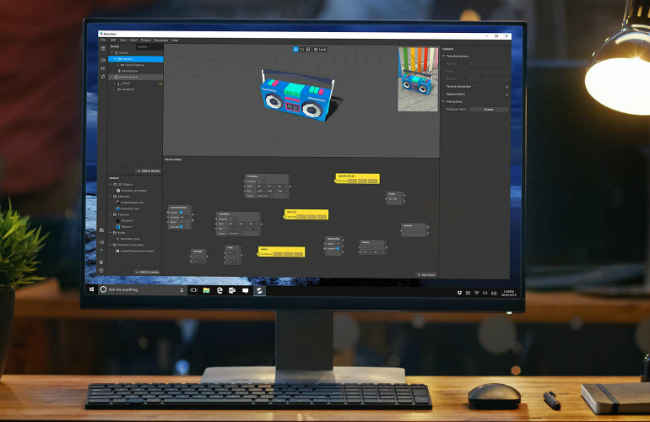 Spark AR Studio features a Patch Editor that enables developers to add complex interactions in their AR effects. Fcaebook says that it has completely revamped the Patch Editor with a new UI and "a foundation that will allow us to make it even more powerful with features such as Blocks and control over audio effects." One of the major announcements was opening of Spark AR beta for Instagram, which was in closed beta since late 2018. "Since last year's F8, over one billion people have used AR experiences powered by Spark AR. Hundreds of millions of people use these experiences monthly across Facebook, Messenger, Instagram, and Portal."
Additional VR announcements
Facebook announced a refreshed new tab in the Oculus Browser, which is said to make it easier to discover VR content. Linking Oculus Go or Gear VR headset to Facebook will render a new look to the new tab by highlighting 360 photos and videos, along with 3D photos from the user's friends and the Pages they follow. Additionally, the revamped Facebook app will also feature a "Save to VR" option so that users can save such content and find them in VR later. The company is now inviting developers to submit their WebXR (API to create AR and VR experiences) projects. Projects that are selected will be showcased in the Oculus Browser.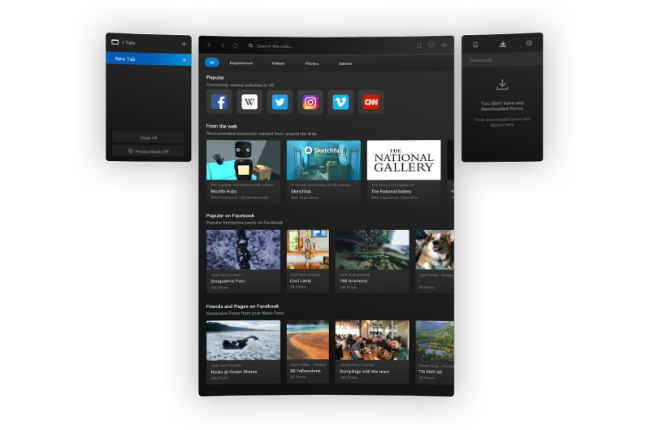 At its F8 2019 event, Facebook also announced a redesigned Facebook 5, new features for Instagram, integration of Messenger, Instagram and WhatsApp, and more. Read more about the developments here.