Chinese smartphone maker Xiaomi may be gearing up to launch the second iteration of its Mi Pad tablet. The company had previously announced that it is going to host an event on November 24. While Xiaomi is expected to announce the new Redmi Note 2 Pro at the event, company co-founder Bin Lin posted a teaser image of the next gen Mi Pad suggesting its imminent launch.
The Xiaomi Mi Pad 2 has been in the works for quite some time now. While there are no official specs out yet, rumors suggest that the upcoming Mi Pad might be powered by an Intel processor. According to reports thus far, the Mi Pad 2 is expected to be powered by a Intel X Z8500 processor. This is a 1.44GHz quad-core processor that can offer burst frequency of 2.24GHz. An earlier leak showcasing the leaked Geekbench scores of the upcoming tablet suggests that it has 2GB of RAM. It is expected to be running on Android 5.1 Lollipop.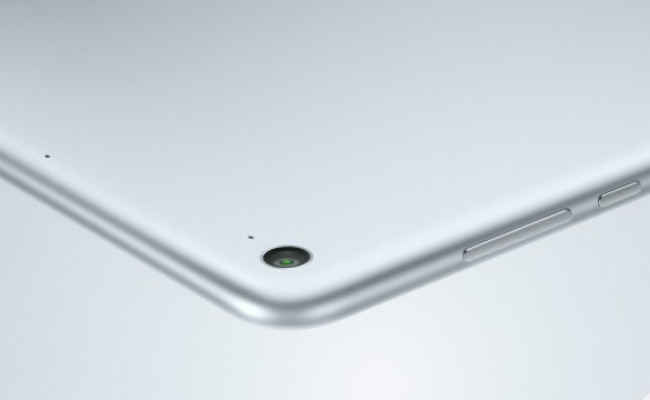 The latest teaser posted by Bin Lin suggests that the new Mi Pad will be thinner and could offer a full metal unibody build. Xiaomi CEO, Bin Lin earlier teased an image of the upcoming Redmi Note 2 Pro, which is also slated for a November 24 launch. According to this image, the phablet features a fingerprint sensor at the back and looks similar to the Le 1S smartphone. It is expected to be powered by a Mediatek Helio X10 SoC and could have 2GB of RAM and 16GB of storage on-board. In the camera department, it could have a 13MP rear camera and a 5MP front-facing camera.
The Redmi Note 2 Pro having a Mediatek SoC could mean that the company won't be able to sell it in India. Xiaomi is still under a ban to sell smartphones or devices running a Mediatek SoC. This is also one of the reasons why the Mi 4c wasn't launched in India.
Details regarding the prices or availability of the two upcoming devices is still under wraps and we will know more once they are officially announced on November 24.