Taking serious note of the criticism of its ultra low-cost Aakash tablet PC, the Indian government has decided to provide the improved version of the device, Aakash 2, to students without any extra charge. The Aakash 2, which is commercially sold as the UbiSlate 7 by DataWind, is said to be three times faster than the original Aakash. It has a faster processor and 50 per cent more battery life. The government has formulated new test criteria in a bid to keep the quality of the device high. Also, the approval of the new Aakash will be based on the feedback of around 600 students of IITs and engineering colleges.
"All issues have been resolved. We will receive 70,000 improved Aakash tablets from Datawind (the company supplying the tablets) by January-end," HRD minister Kapil Sibal is quoted by Hindustan Times. The development comes in the backdrop of reports the ministry planning to call off its partnership with DataWind. Reports have suggested that the government is unlikely to extend the letter of credit to DataWind after the company allegedly violated the contract by selling the device in open market before providing the tablets to the government.
The government is apparently unhappy with DataWind after a series of faults were detected in the Aakash tablet, such as slower processor and shorter battery life. However, DataWind has opposed the proposed test criteria for the Aakash tablet. Datawind CEO Sunit Singh said that the company was being told to prepare a military-level device, which was impossible to do at such low-cost.
The Aakash tablet was launched by Kapil Sibal amid much fanfare last year. The Aakash, also touted as the world's cheapest tablet, is aimed at bridging the digital divide in the country. In spite of a massive response from the public, neither the government nor DataWind has been able to provide the tablets to the customers within the deadline. Also, the experts have criticised the technical aspects of the tablet. The Aakash project is definitely a revolutionary concept, but it will be better if things are efficiently managed and the device actually reaches rural India.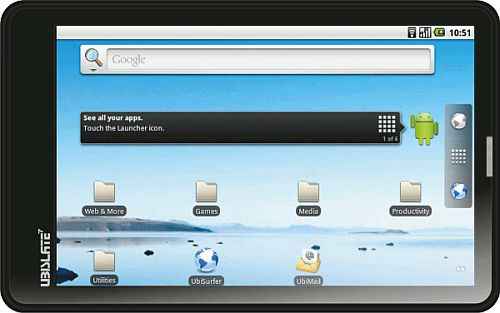 Also read,