Simmtronics has launched a new budget 10-inch tablet in India, called the Xpad X1010, taking on other established players in the segment, such as Micromax (with its Funbook Pro), Videocon (with its V10), Spice (with its Stellar Pad Mi-1010), and Zync (with its Z1000), to name the biggest. The tablet, priced at Rs. 8,449 (making it the cheapest 10-inch tablet in the country) is reportedly available nationwide.
The Simmtronics Xpad Simm-X1010 runs on Android 4.0 ICS, and is powered by a 1.2GHz Cortex A8 processor, along with dual-core Mali-400 graphics and 1GB of RAM. Its 10.1-inch display features capacitive touchscreen technology, and a resolution of 1024x600 pixels – which is relatively low-res when one considers a few 7-inch tablets offer the same.
Other specifications of the Simmtronics Xpad X1010 include a HDMI-out port, Wi-Fi connectivity, 3G support via USB dongle, a 0.3MP front-facing camera, 8GB of built-in flash storage expandable via microSD card, and a 5,600mAh battery that is rated to deliver about 150 hours of standby time.
The Xpad X1010 tablet also features a wide-range of audio/video format support, including such video formats (AVI [H.264, DIVX, XVID)], FLV, MKV, MP4 (H.264, MPEG, DIVX, XVID), MPEG, MPG, MOV, RM, RMVB, WMV) and such audio formats (3GP, AAC, FLAC, M4A, MA4, MP2, MP3, OGG, WAV, WMA).
While the Simmtronics Xpad X1010 tablet may have a slight edge over its competitors because of the low pricing, we wonder as to the overall usability of the 10-inch device, with the launch reports listing a single-core processor. We will get back to you once we get confirmation. Of course, we'll have to wait till we get a unit for review before we can make an actual judgement of the real-world performance.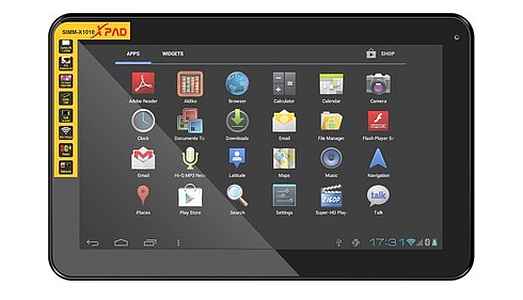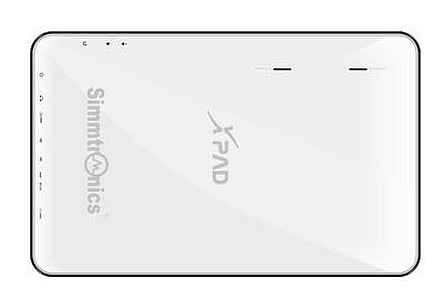 Source: AndroidOS.in