BlackBerry Ltd is making efforts to broaden its mobile security portfolio with a new secure tablet called SecuTABLET. SecuTablet is developed by a german company called SecuSmart which specialises in encryption and anti-eavesdropping services for public sector. SecuSmart was acquired by BlackBerry late last year.
The company has partnered with Samsung and IBM for the development of this tablet. This new high-security SecuTABLET is based on Samsung's Galaxy Tab S 10.5. The tablet uses IBM's secure app wrapping technology and it also protects sensitive data in the tablet even if malware is installed on the device.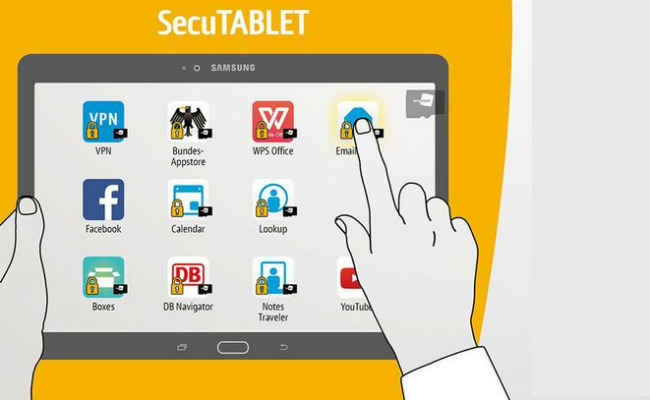 The tablet will not be available for general consumers, instead it is aimed at national and international public sector markets and enterprises.
Dr. Hans-Christoph Quelle, CEO of Secusmart GmbH, a BlackBerry company said this on the launch. "National and international government customers have entrusted their voice and data communications with the Secusmart Security Card for years. This same technology is what secures the new SecuTABLET. Working alongside IBM and Samsung, we have added the last link in the chain of the Federal Security Network. Subject to certification of the SecuTABLET, German government agencies will have a new way to access BlackBerry's most secure and complete communications network in the world."