Back in October, Nokia had showcased its flexible phone prototype. Soon after the Nokia concept kinetic device was unveiled, Samsung had announced it would start selling bendable phones from next year. And now the Korean company is back with another concept device – a transparent smartphone-tablet hybrid that can be rolled up like a newspaper or expanded for different purposes. Samsung has posted a video, featuring its concept flexible and see-through tablet.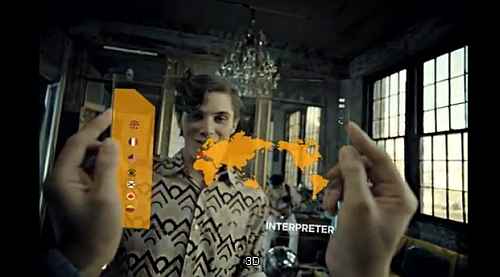 In the video, a transparent device made up of a flexible, AMOLED touch screen is used to capture images, view videos, read news, play 3D games and even translate speech from one language to another. The technology shown in the Samsung video is still several years away, but it's overwhelming to see how companies envision the future. Perhaps in next few years we will see these concept devices becoming reality. Meanwhile, check out the Samsung's video:
Also read,
Samsung to launch phones with flexible displays next year


Vote and Win!

Digit Icons of Trust 2011 Survey


Visit http://thinkdigit.com/trust to vote for your favorite tech brands in India.

Survey participation gives you a chance to win exciting gifts like wireless input devices, earphones and special edition Digit branded T-shirts.

As an appreciation of your valuable time and input, every participant will receive an assured gift in the form of Digit discount vouchers.

We encourage you to participate in multiple surveys to increase your chances of winning more goodies.