Samsung has launched two new tablets and a new version of its GearVR headset at the ongoing MWC 2017 event. Besides this, the company also teased it upcoming smartphone, the Galaxy S8 and revealed that the device would be launched at its Unpacked event. The event is scheduled to be held on March 29, in New York at 11:00 am EDT (9:30 pm IST). The event will also be live streamed on its website.
The two tablets launched by Samsung are called the Galaxy Tab S3, and the Galaxy Book. The devices support HDR videos as well as Samsung Flow, which uses biometric authentication to log-in and wirelessly tether compatible devices and transfer documents from a mobile device to a tablet. The two tablets also support a refined S Pen, which has a smaller 0.7mm tip and increased pressure sensitivity. Further, both devices come with 13MP rear and a 5MP front cameras, and support Pogo keyboards, which do not require pairing or charging.
The Samsung Galaxy Tab S3 comes with a 9.7-inch Super AMOLED QXGA display and is powered by a Qualcomm Snapdragon 820 processor with 4GB of RAM. It is equipped with a 6000mAh battery and offers 32GB of storage, which can be expanded by 256GB via a microSD card slot. The device runs Android Nougat v7.0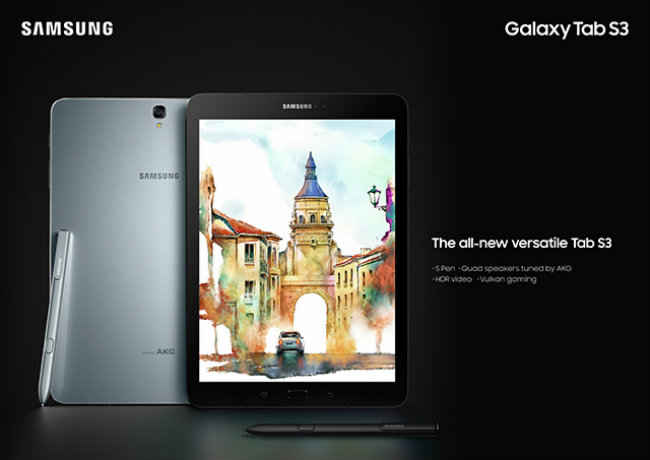 The Samsung Galaxy Book is available in two variants, one with a 10.6-inch TFT LCD Full HD display and the other with a 12-inch display with a resolution of 2160 x 1440 pixels. The 10.6-inch version of the Galaxy Book is powered by a 7th Gen Intel Core m3 processor with 4GB of RAM. Users have a choice of 64GB and 128GB of inbuilt storage, with the option of expanding it by 256GB. The 12-inch version of the Galaxy Book is powered by a 7th Gen Intel Core i5 processor with 4GB of RAM. Like its smaller version, users can choose between 64GB and 128GB versions, with the option to expand it by 256GB. Both versions of the Galaxy Book run on Windows 10.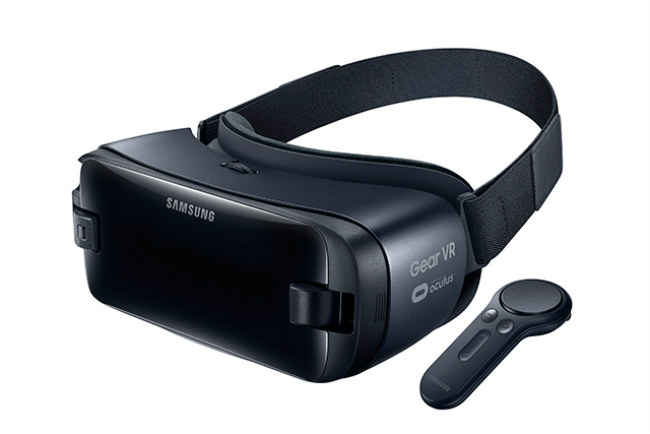 Aside from the two tablets, Samsung also launched a new version of the GearVR headset. The new headset comes with a VR controller. The new controller is equipped with a touchpad and offers motion input. As for the headset, it comes with 42mm lenses with a 101-degree field of view. It supports micro USB, and USB Type-C ports via a converter that comes in the box. The headset also has a strap to hold the controller when not in use. The new GearVR headset is compatible with the Galaxy S7, S7 edge, Note 5, S6 edge+, S6 and S6 edge.
You can watch the Samsung Galaxy S8 teaser below.
See Also: All the buzz from the Mobile World Congress 2017