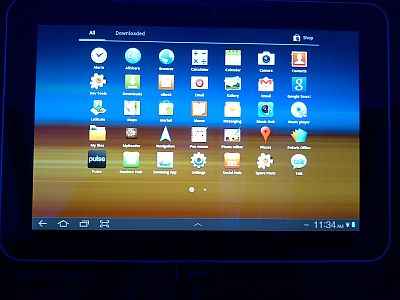 On a day when we are hearing the news of the ban on the sale of these devices in Europe, Samsung has launched the GALAXY Tablets in India. The Tab 730 and Tab 750 has been launched, and will lead Samsung's attack on the Apple iPad 2 as well as fellow Android powered tablets – Motorola Xoom and HTC Flyer.
[RELATED_ARTICLE]
The Tab 730 was codenamed Tab 8.9 and the Tab 750 was codenamed 10.1, owing to their display sizes. Both the tablets are powered by a 1GHz dual core processor, 1GB RAM, 16GB built-in storage and Android 3.1 preloaded. Battery power has been boosted with a 7000 mAh battery powering the two devices. The TouchWiz UX User Interface on the two devices is pretty similar to the one we have seen on the Samsung Galaxy S2 smartphone- widgets, layout, fonts etc., but with tweaks to make it compatible with the tablet. New features include a Mini Apps Tray, a task manager, and a more seamless integration with the original Android UI.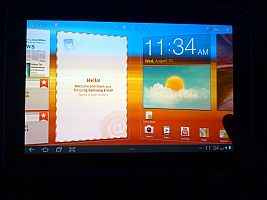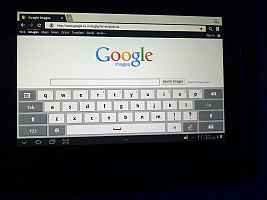 "The GALAXY Tab 750 and 730 are remarkable examples of Samsung's continuous innovation and commitment to designing products that fit the unique needs of consumers across the world. By combining Samsung's innovations in design and display with our exciting new user experience, we've created a new class of products that will lead the tablet market in India as in the world", said Mr. J.S. Shin, President & CEO, Samsung South West Asia.
"Consumers all over the world are adopting easy to use and powerful smart mobile devices. India presents some of the best growth opportunities for smartphones and tablets, which is why it is one of the first few markets where we are launching these new, revolutionary tablets," said Ms. Y.H. Lee, Senior Vice President, Global Marketing, Mobile Communications Business, Samsung Electronics.
Both the devices have a 3MP rear camera and a 2MP video call camera, capable of recording 1080p HD videos. With the focus on keeping the weight down and the thickness in check, Samsung proudly announced that the Tab 730 weighs 465 grams and the Tab 750 weighs 565 grams.
The Tab 730 has been priced at Rs 33,990, while the Tab 750 comes at Rs 36,200. Vodafone is offering 2GB data usage free for 6 months with the Tab 750. Still no word though on, if and when, the Wi-Fi only version or the 32GB version will arrive on our shores.
We are looking forward to extensively testing these devices soon.