#IBMCodePatterns, a developer's best friend.
#IBMCodePatterns provide complete solutions to problems that developers face every day. They leverage multiple technologies, products, or services to solve issues across multiple industries.
Click here to know more
Advertisements
Price cut is definitely an effective weapon for the tablet makers in India battling a stiff competition from the low-cost devices. Research in Motion kicked off the 2012 with a bang by slashing the price of its PlayBook tablet by 50 per cent. Motorola soon followed with a price cut for its Xoom tablet. And now Samsung has also joined the race, slashing the price of its Galaxy Tab (7-inch, Wi-Fi variant) by Rs. 6,000. The Samsung Galaxy Tab P1010 is selling with a price tag of Rs. 13,999 at online shopping site, Indiaplaza. Earlier, the device was spotted selling for Rs. 19,999 at letsbuy.com, where it has already sold out though. Another online retailer flipkart.com is still featuring the device as 'coming soon'.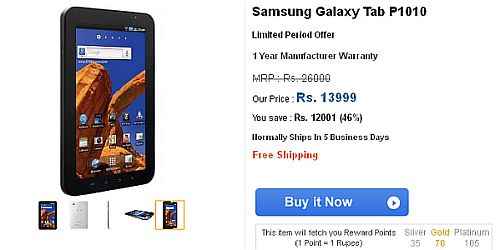 To refresh your memory, the Samsung Galaxy Tab P1010 is powered by a 1GHz Cortex A8 single core processor, and features 16GB of internal storage, 7-inch capacitive touchscreen with 1024x600 pixels resolution, Android 2.2 Froyo operating system. For connectivity, the device supports Wi-Fi and Bluetooth. Also, it features full suite of Google Apps, including the Android Market.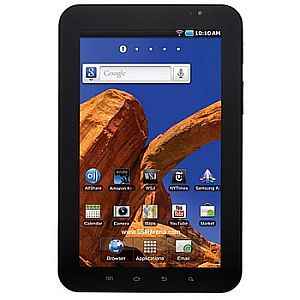 If you had been waiting to own a Samsung Galaxy Tab at a bargain, the Indiaplaza deal is definitely a good one. However, keep in mind, it's not the 8.9 or the 10.1-inch Samsung Galaxy Tab. Do you think the Samsung Galaxy Tab (7-inch, Wi-Fi variant) is worth buying for Rs. 13,999? Lets us know in the comments section below:
Also read,