#IBMCodePatterns, a developer's best friend.
#IBMCodePatterns provide complete solutions to problems that developers face every day. They leverage multiple technologies, products, or services to solve issues across multiple industries.
Click here to know more
Advertisements
Samsung has officially launched the Galaxy Tab 3 Neo in India for Rs. 16,750. Samsung is currently selling the 3G version of the tablet, while there's no word on the Wi-Fi only model's availability and price.
The Samsung Galaxy Tab3 Neo was launched along with the GalaxyNote Pro series at the Samsung Forum 2014. The tablet was recently spotted on e-commerce site Infibeam for around Rs. 16,750.
Galaxy Tab3 Neo features a 7-inch display with 600 x 1024 pixels resolution. It runs Android 4.2 Jelly Bean and is powered by a 1.2GHz dual-core processor along with 1GB of RAM. The tablet measures 193x117x9.7mm and weighs 310gm.
The Samsung Galaxy Tab3 Neo features 2MP rear, 8GB of internal storage, microSD card slot and 3600 mAh battery, rated to deliver 8 hours of video playback. For connectivity, the tablet supports Wi-Fi, Bluetooth and GPS Glonass.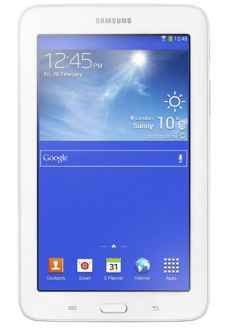 The tablet is preloaded with 'Club Samsung', which a user to access language content across 5000 Movies, 4 Lakh Songs, 500 Gigs and even Live TV with 90 channels. The app has "Discovery" – an intelligent algorithm which lets users you select a playlist according to mood, era, language or genre and auto updates the playlist when fresh content is added to the store.
If you plan to buy the Galaxy Tab3 Neo, head over to Samsung's official e-store.