Top reasons why you must attend #KubeSummit 2021
Get a detailed walk through on scheduling & automating deployment & scaling of #Containerized Apps. Register for #KubeSummit 2021 today. March 19-20
Click here to know more
Advertisements
Samsung, which only recently launched the Galaxy Tab S5e and Galaxy Tab A 10.1 in India, quietly announced the Galaxy Tab A 8.0. As the name suggests, the new tablet comes with an 8-inch WXGA display in a 16:10 aspect ratio. The Galaxy Tab A 8.0 also features a 5100mAh battery, dual speakers, 2GB RAM, and up to 32GB of internal storage. Samsung has yet to announce when the new tablet model will go on sale in India and for how much.
According to a press release shared by the popular Korean electronics manufacturer, the Galaxy Tab A 8.0 measures 8 millimetres in thickness and weighs 345g. In comparison, its larger sibling, the Galaxy Tab A 10.1 weighs 469g but measures the same in terms of thickness. The display on the Galaxy A 8.0 is a 16:10 8-inch TFT unit with a maximum resolution of 1280 x 800 pixels. Like its recently launched siblings, the Galaxy Tab A 8.0 features dual speakers for stereophonic sound.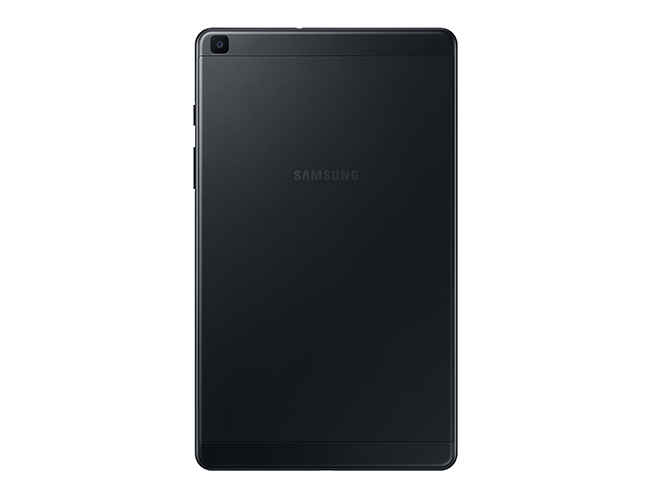 The chipset doing duty on the new Galaxy Tab A 8.0 has not yet been specified. Samsung only mentions that it has a Quad-core processor clocking at 2.0GHz. If our guess is right, the tablet features a Qualcomm Snapdragon 429 chipset with a Cortex-A53 CPU. The GPU on it should be the Adreno 504. The Nokia 3.2 that we reviewed recently is powered by the same Snapdragon 429 chipset. That should give you an idea about the performance of the device.
Samsung is expected to sell the Galaxy A Tab 8.0 is Wi-Fi and LTE variants. The RAM onboard is expected to be 2GB. Internal storage is expected to be 32GB with the option of expanding storage to 512GB using a microSD card. The rear camera is a single 8-megapixel sensor and the front camera is a 2-megapixel unit. The tablet also gets Wi-Fi 2.4GHz/5GHz, Wi-Fi Direct, and Bluetooth 4.2. Samsung's proprietary version of Android 9 Pie is expected to be running on the device out of the box.
Cover and inline image courtesy: Samsung Mobile Press