Samsung is reportedly planning to launch a foldable tablet next year. According to reports, the tablet will feature an 8 or 9-inch OLED full HD display, which can be folded twice into a compact smartphone-like device.
Prototypes of the device are said to be already available while Samsung is gearing up for the commercial roll out of the device. Samsung aims to launch the device by early 2015. It's being speculated that the device will be bulky and pricey. Moreover, there are high chances the availability of the device will be limited to select markets including South Korea – similar the roll out of the Galaxy Round.
Samsung is likely to customise the OS – most likely to be Android – in order to work with the new device. It may also come up with unique apps to take advantage of the folding form factor.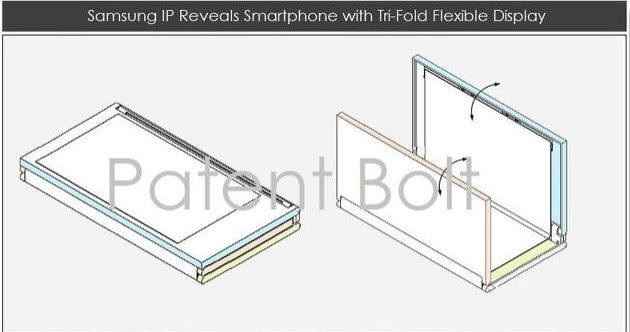 In another round of rumours, information about a new Samsung smartphone – dubbed as the Galaxy F a.k.a Galaxy S5 Prime – has surfaced online. PhoneArena has posted press render images of the alleged device.
According to rumours, the new Samsung smartphone will come with a a 5.3-inch QHD (1440x2560 pixel) screen, a Qualcomm Snapdragon 805 processor, and 3GB of RAM. If the images are to believed, the device will come with an aluminium chassis instead of plastic frame as rumoured earlier and a heart sensor below the rear camera, believed to be a 16MP sensor with added OIS.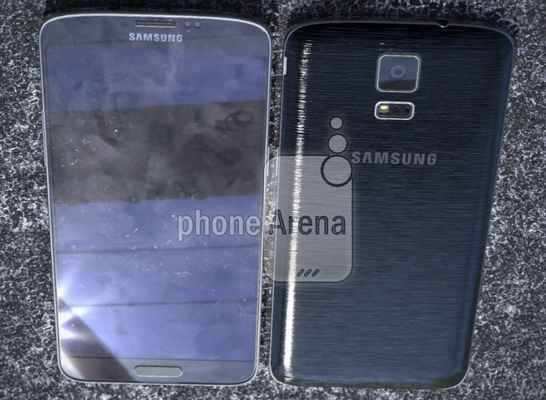 Source: AndroidAuthority