Canada-based BlackBerry maker Research In Motion (RIM) has announced that it will discontinue the production of its 16GB variant of its tablet - the PlayBook.
The 16GB Playbook will be discontinued once currently available stock is depleted at retailers. Online shopping websites such as Flipkart and ebay.in still show the 16GB Playbook as an in stock item. The device is currently priced at Rs. 13,990. If you are interested, you can pick up one before the stock runs out.
RIM will however continue to produce the 32 and 64GB versions of the Playbook, which are are priced at Rs. 15,500 and Rs. 17,500 respectively.
RIM has for the past few years struggled to capture a market share that is currently captured by Apple's iPad closely followed by the plethora of Android devices available in the market.
The biggest drawback of the device when it launched was that the user needed to own a BlackBerry smartphone to take advantage of all the capabilities of the device. The best USP of the device till date however is that it is the best multitasking tablet available in the market. When the PlayBook received the 2.0 OS update, it brought features such as native email, which should have been present since the device's inception. You can read about all the updates of the new OS here.
The HP TouchPad received quite a bit of attention when it went on the $99 fire sale. Everyone wanted one. Maybe BlackBerry can once again do something on similar lines to achieve a faster stock-clearing sale.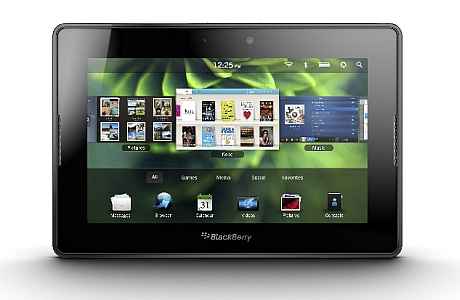 Also read,