Qualcomm had announced its Snapdragon 805 chip way back in November 2013. In addition to being a major upgrade over the current gen processors, the new 805 chip will offer support for UltraHD 4K video playback on phones, tablets, as well as smart TVs. Now finally, a Snapdragon-805-based Mobile Development Platform Tablet is set to be exclusively available for developers. Intrinsyc, the company which is selling the tablets already will ship orders by the end of April.
The developer tablet comes with an (obviously) impressive set of specifications - 10-inch 2560 x 1440 display, 3GB of RAM, Android 4.4 KitKat, 64GB storage, microSD card slot, and a 13MP main camera that is capable of recording 4K video. On the front, the tablet has a couple of dedicated cameras to capture 3D in-air gesture input, backed by an IR light source. There's a front camera as well.
The tablet also supports an ultrasonic stylus. The device will come with a range of sensors such as accelerometer, light sensor to a fingerprint scanner and more. Other features include HEVC (H.265) video decoding, dual-band two stream Wi-Fi, and 7.1 channel playback speakers. The 805-based tablet comes preloaded with software tools to aid in the development process.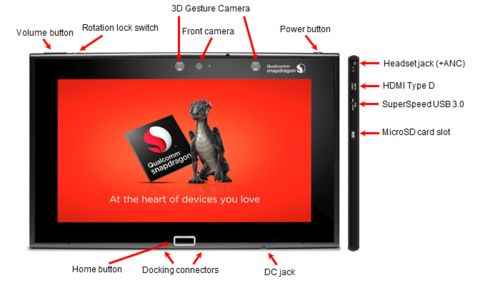 This massive tablet is however powered by just a 3,400 mAh battery.
There are very slim chances that Android OEMs will implement all of the features of Snapdragon 805 in their smartphones and tablets, which are expected to be available later this year. However, the developer platform clearly shows the capabilities of the new chip and possible features and performance of the new devices.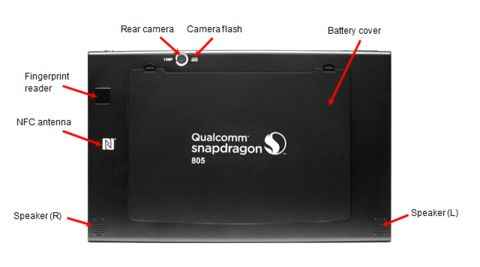 The tablet is priced at $799.
Take a detailed look at the new SoC in the video below:

So, what do you think about the new Qualcomm 805 chip? Let us know your views in the comments section below