Microsoft is tipped to announce the successor to its Surface Pro 4 lineup on May 23 and rumours suggest that the device may not be a complete overhaul, but rather an incremental update over its predecessor. VentureBeat has posted a number of press renders of the upcoming device, giving us a glimpse of what the upcoming device may look like.
The device is tipped to be called the Surface Pro and the design seems to be pretty much the same as the current Surface Pro 4. Previous reports have suggested that the company will offer the new device with Intel's Kaby Lake processors, instead of the Skylake processor found on the original Surface Pro 4. VentureBeat's report also notes that the optional accessories like the pen and keyboard, will be available in up to four different colours.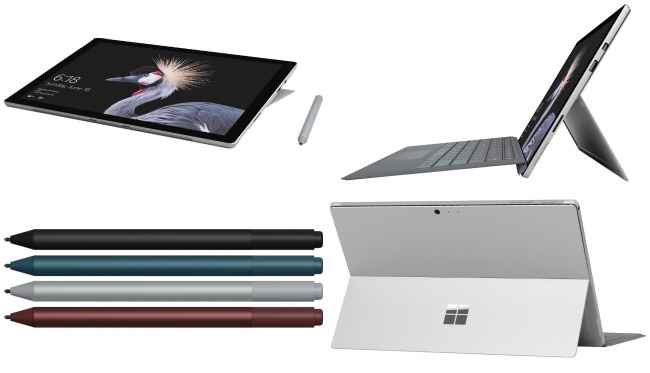 Microsoft's Corporate VP of Devices, Panos Panay recently said that the company is not working on any device called the Surface Pro 5. He says that such a product will be launched only when the company feels that it has achieved a meaningful change with the product.
The Surface Pro 4 was announced alongside another device called the Surface Book. However, the report notes that a successor to that device will not be unveiled at the event.