Only the 16GB WiFi version of the Nexus 9 is available on Amazon India right now.
While all eyes are on the Nexus 6, launched yesterday at GOSF, the Nexus 9 tablet has also quietly made its way into the country. The first Lollipop-powered tablet is available exclusively on Amazon India, priced at Rs. 28,900 for the 16GB WiFi version. Interestingly, the device is still listed on the Play Store as 'coming soon'. The same had happened with the Nexus 6, which was listed on Flipkart before the Google Play Store.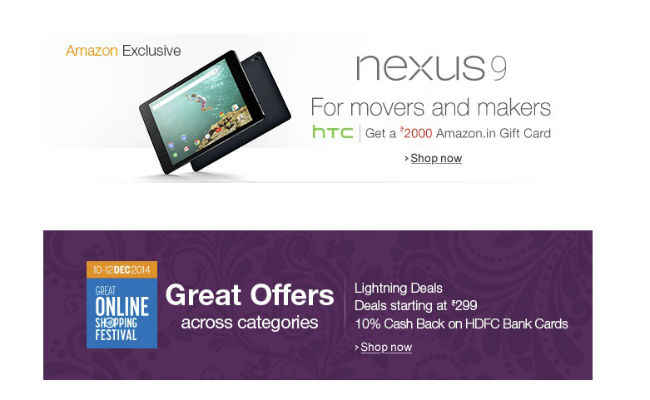 Unlike the Nexus 6 though, which was listed for pre-order on Flipkart, the Nexus 9 can be bought off Amazon right now. The device on sale is the 16GB WiFi model in Indigo Black. Another surprise is that it's the only version of the Nexus 9 is available right now. There's no word on when the LTE version will be available.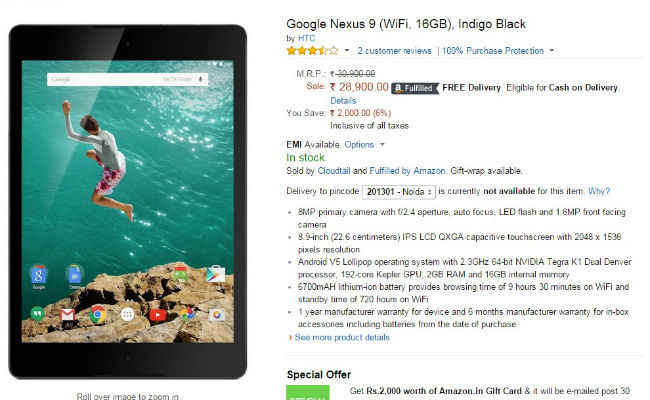 You can check out the listing here.