Update: MSI has revised the price of the two Enjoy tablets in India, with the MSI Enjoy 7 now available at Rs. 12,990, and the MSI Enjoy 10 now available at Rs. 17,990
---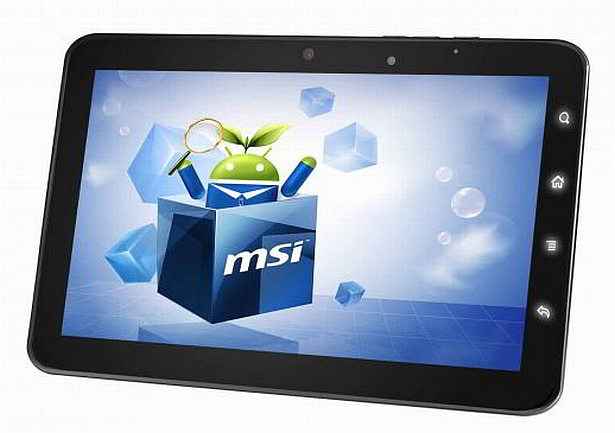 MSI has finally launched the two low-cost Android tablets we've been expecting for while in India – the MSI Enjoy 7 and Enjoy 10. The 7-inch and 10-inch Wi-Fi only tablets have been priced at Rs. 13,999 and Rs. 14,999 respectively, and are being touted as the first sub-Rs. 15,000 tablets in the country from a major manufacturer. The tablets can be bought online at in.msi.com.
MSI also calls the Enjoy 7 and 10 the "lightest tablets ever," at 398 grams and 700 grams respectively. They have identical specifications, apart from the screen sizes (7-inch 800x480 pixels; 10-inch 1024x768 pixels), both bearing a 1.2GHz ARM Cortex A8 processor, some sort of hardware graphics accelerator, coupled with 512MB of RAM, 4GB of built-in storage space, and 2MP front and rear cameras. Its also got a whole bunch of ports, from microUSB to miniHDMI. Check out more details about the tablets in the specifications below.
[RELATED_ARTICLE]
To be noted, is that the MSI Enjoy 7 and 10 tablets bear Android 2.3.3 Gingerbread, and not Android 3.0 Honeycomb. We've discussed MSI's rationale behind this move in our previous coverage of the Enjoy 7 and 10, which you should check out for more details. In a nutshell, MSI is looking to offer potential owners a wider range of applications to choose from – Honeycomb currently has very few apps made specifically for it, negligible compared to the plethora of apps that are made for Gingerbread. It is also considered a more stable operating system by MSI. Unfortunately, it is quite possible there will be no access to the Android Market - however, MSI will be providing an APK installer to bypass that problem.
Commenting on the launch of the MSI Enjoy 7 and 10, Eric Kuo, General Manager of MSI India, said:
"Enjoy series has been designed keeping the ultimate end-user in mind; it offers productivity while on the go and, provides more ways to have fun and connect with friends. Whether surfing the Web or even enjoying the latest hit movies".
CPU: 1.2GHz single-core ARM Cortex A8
Camera: 2MP front and 2MP rear cameras
Memory: 512MB DDR3 RAM
Sensors: Ambient light sensor, accelerometer, e-compass, and vibration
Connectivity: Wi-Fi, Bluetooth 2.1 and GPS (optional)
Storage: 4GB internal, microSD up to 32GB
Ports: microUSB, miniHDMI, 3.5 mm headphone and microphone jack
Battery: 3.7V 4000 mAh, rated to deliver 4-5 hours