#IBMCodePatterns, a developer's best friend.
#IBMCodePatterns provide complete solutions to problems that developers face every day. They leverage multiple technologies, products, or services to solve issues across multiple industries.
Click here to know more
Advertisements
At a small press gathering in Mumbai, Logitech today announced the availability of their Big Bang series of tough cases for iPad Air and iPad mini. Not forgetting Android, Logitech also unveiled the Keyboard Folio for Samsung Galaxy Tab 4 10.1.
The Logitech Big Bang cases provide military class protection and are available in two colours – a sober grey and a flashy fluorescent yellow. A red variant which is available internationally is not being released for the Indian market.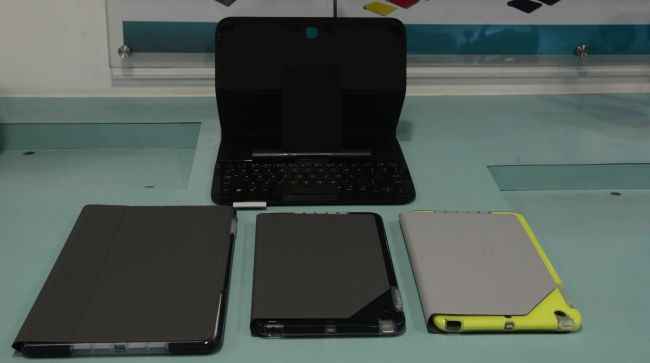 Speaking on the occasion, Mr. Ashok Jangra, Cluster Category Manager, India & South West Asia at Logitech said, "With the new introductions, we take sleek and stylistic to a new level, whilst improving substantially on protection."
The Big Bang case is able to shield your iPad from damage as it is made from shock-absorbent materials used in aerospace, automotive and sports industries. In fact Logitech claims the case exceeds U.S. Military Drop Standards, which limit the drop height to 1.22 meters while the Big Bang shell can survive 1.4 meter drops. We have a drop test video for you below:
The other device launched today – the Keyboard Folio for Samsung Tab is also protective in nature, and seems well built but isn't certified. The keyboard has a rechargeable battery and has special Android-specific shortcut keys.
Logitech Big Bang pricing and availability in India:
Logitech Big Bang for iPad Air is available for Rs. 4,995
Logitech Big Bang for iPad mini is available for Rs. 4,495
Logitech Ultrathin Keyboard folio for Samsung Tab 4 10.1 is available for Rs. 6,495
All products are available for purchase immediately.