Qubo Smart Security WiFi Camer with Face Mask Detection
India's most versatile weatherproof outdoor camera that protects your outdoors 24x7 and provides crystal-clear video streaming day and night through the qubo mobile app.
Click here to know more
Advertisements
Lenovo is in good spirits, showing off some of its offerings pre-CES. There's some strong focus on family computing, with the Chinese manufacturer unveiling the IdeaCenter Horizon Table and a refreshed budget all-in-one, the C540.
The IdeaCenter Horizon Table, as the name suggests, is a table-top computer. A first of its kind, the Horizon Table is a 27-inch touchscreen based computer with support for 10 finger multi-touch thanks to the Windows 8 OS. The idea behind the Horizon is to take the personal computing experience from one that tends to keep people separated and make it one device for many, for a more socially engaging experience.
The tablet can run individual apps for each member with support of up to 10 fingers. Lenovo is also in talks with Electronic Arts and Ubisoft for developing games that are specifically designed to be simple in controls, but offer a very socially engaging gameplay. The tablet measures 27 inches diagonally, and comes with a stand that can be used to prop up the screen in case you'd want to use it as a TV. The Horizon is expected to retail at $1699 and expected to ship sometime middle of the year.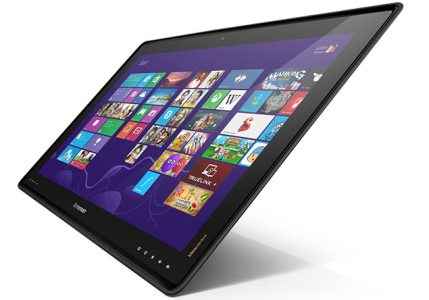 IdeaCenter Horizon Table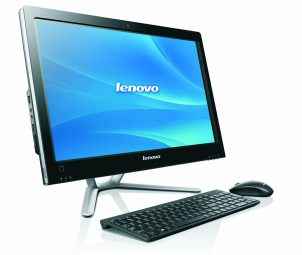 Lenovo C540 AIO
Lenovo has also updated its "Essential" product line with the addition of the 23-inch C540, which now packs a 1920x1080 display. Up until now, the lineup only comprised of a 20-inch C340. While both the machines share the same Intel Core i3 processor, the C540 also gains an optional Nvidia GeForce 620LE graphics chip. There is also a larger 2TB hard drive that you'd find in the C540, while the C340 tops out at 1TB.
This is just part of the pre-show goodness Lenovo is showering on those keyed into CES and we're pretty sure they've got bigger things planned for when the show actually kicks off tomorrow.
Also read,
Lenovo IdeaPhone K860 Review
Lenovo launches IdeaPad Yoga series devices in India
Lenovo launches two Windows 8 All-in-One PCs in India, starting Rs. 29,990