No need to buy the expensive iPad, because Lenovo has launched its latest Android tablet, the Tab M9, in India. The device is claimed to be feature-packed and designed to enhance productivity and offer a cinematic mobile experience to users at an affordable price.
Sounds too good to be true? Well, let's check out the five key features of the Lenovo Tab M9 that look interesting, which will make you consider the Android tablet for your multimedia and productivity needs:
1) It's lightweight: The Lenovo Tab M9 weighs a mere 344 grams, making it one of the lightest tablets in the market. Its 9-inch HD display is housed in a dual-tone metal chassis that claims to be sleek, stylish, and comfortable to hold.
Also read: 5 alternatives of iQOO Pad tablet available in India
2) Immersive audio-visual experience: The tablet supports Netflix HD and Dolby Atmos spatial audio with dual stereo speakers, promising to offer an enhanced entertainment experience. Whether you're watching movies or listening to music, the Tab M9 will aim to deliver a high-quality, immersive audio-visual experience on a bigger screen than your average smartphone.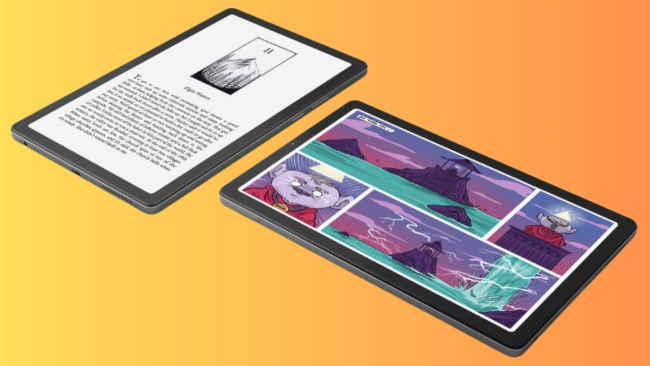 3) Power-packed tablet: Powered by a MediaTek Helio G80 Octa-Core processor and running on Android 12, the Lenovo Tab M9 claims to offer smooth performance for most tasks. With up to 64GB of storage and a battery life that supports up to 13 hours of video playback, there's ample space to download offline content for your entertainment needs.
4) Safe and secure: The Lenovo Tab M9 comes with secure facial recognition login, offering a convenient and safe way for users to access their device. It also includes a clear case for added device protection and a folio case with a kickstand for comfortable hands-free browsing and streaming.
Also Read: Redmi Pad 2 may be slower than original tablet, and why it would make total sense
5) Eye-care features: The Tab M9 also offers what Lenovo's calling an Immersive Reading Mode, which simulates the color of real book pages and allows users to adjust the tone for eye comfort. The device also has TÜV Rheinland eye care certification, which claims to protect users' eyes during prolonged use.
"Our new Lenovo Tab M9 is one of the best entry-level Android devices, and it's the perfect entertainment powerhouse for consumers looking for some downtime away from the stress of work and school," according to Sumati Sahgal, Head – Tablets and Smart Devices, Lenovo India, hinting at the potential buyers of this Android tablet.
Lenovo Tab M9: Price and availability in India
The Lenovo Tab M9 is available in Frost Blue and Storm Grey colors. It is available for pre-order from Lenovo.com, Amazon.in, and Flipkart, as well as offline retail stores like Reliance Digital and Croma. The tablet will be available from June 1st, 2023, starting at ₹12,999.