#IBMCodePatterns, a developer's best friend.
#IBMCodePatterns provide complete solutions to problems that developers face every day. They leverage multiple technologies, products, or services to solve issues across multiple industries.
Click here to know more
Advertisements
Lenovo has forayed into the Indian tablet market with the launch of three new tablets - ThinkPad Tablet, IdeaPad K1 and IdeaPad A1. Lenovo has also announced that it is going to launch several tablets of varying sizes and platforms over the next six months.
The new tablets are the company's first mobile Internet devices featuring the Android 3.1 platform. The tablets feature NVIDIA Tegra 2 dual-core mobile processors, which offer multitasking, faster web browsing with built-in Flash support, console-quality gaming and low power consumption for improved battery life.
[RELATED_ARTICLE]
While the 10-inch ThinkPad Tablet comes with business-friendly features, the 10-inch IdeaPad K1 is tailor made for users looking for entertainment on the go. The forthcoming seven-inch Ideapad A1 will offer enhanced mobility and entertainment experience at an affordable price, says Lenovo in its press release. The new Lenovo tablets are pre-loaded with Lenovo App Shop as well as Android Market.

Unveiling the tablets for India, Amar Babu, Managing Director-Lenovo India said:
"Tablets are extremely personal technology devices used primarily for data consumption. Lenovo's tablet strategy is to create a family of tablets suited to various entertainment and mobility requirements. So whether it's the IdeaPad for entertainment or the ThinkPad for business, we have listened to our customers and are delivering Android tablets designed to meet their particular needs. We have also loaded our tablets with a lot of distinct features that will make these machines very appealing."
ThinkPad Tablet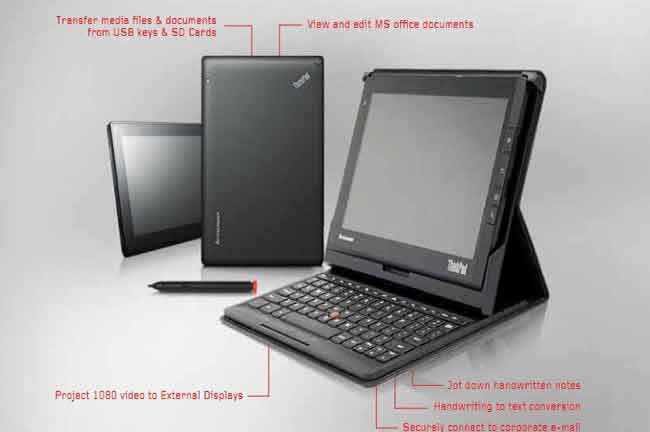 An accurate pressure sensitive ThinkPad Tablet Pen which provides ease of jotting down notes (which automatically convert to handwritten text) mark up documents and draw pictures
A 2MP front-facing camera for video calls and Social Touch—a unique application that pulls it all together in an easy to use widget
Facilitates projection of 1080 video to External Displays
Easy viewing and editing of Microsoft Office documents with Documents to Go by DataViz
Provides easy and secure e-mail access with Good Technologies (certified) and Cisco VPN support Control device security with Active Directory Password, Microsoft ActiveSync integration and encrypted user data and SD Cards
Starting from Rs. 29,500/- (16GB,WiFi)); Rs. 41,900/- (32GB, 3G); Rs. 46,900/- (64GB, 3G)
IdeaPad K1 Tablet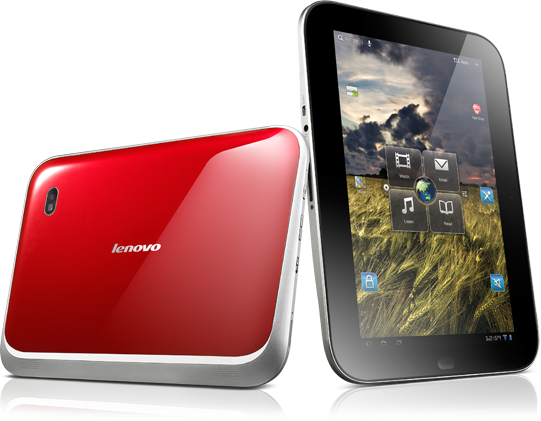 A 2MP front-facing camera for superior video conferencing and 5MP rear camera for high definition recording
Superior connectivity with WiFi, 3G and mini HDMI port for High Definition viewing on an HDTV and the micro SD port for maximizing storage
Seamless cloud sharing by synchronizing online multimedia files from the IdeaPad™ Tablet to personal Cloud with the touch of a finger
40 plus pre-loaded apps, covering shopping, search, media, gaming and communications and multimedia editor
Unlimited web access, rapid performance with the powerful Android 3.1 OS combined with the latest Flash support
Priced at Rs. 29,500/-(32GB, WiFi); Rs. 33,990/- (32GB, 3G)
IdeaPad A1 Tablet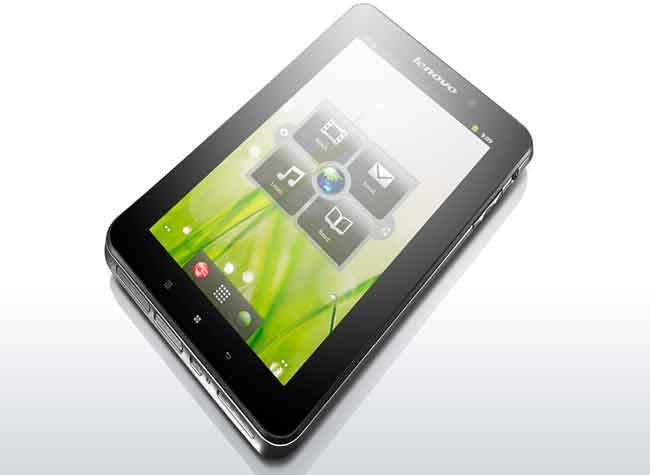 A mobile entertainment device with a 7-inch premium display and touch, weighing just 1.7 lbps and thickness of 0.5-inch
GPS navigation with offline map available in Lenovo app
Optimized for the web with Flash, full DRM and instant data syncing
The only Android 2.3 in 7-inch with full support of 10.2 Flash content, plus Lenovo SocialTouch to manage all social networking engagements on a single, easy-to-use interface
Dual app store (Lenovo App Shop and the Android Market) ensures ready access to thousands of quality apps
Priced at Rs. 14,990/- (16GB, WiFi)