Lenovo, which recently ventured in the tablet market, has announced an ultra low cost tablet called IdeaPad A1. The device, priced at USD 199, features a 7-inch display with Android 2.3 Gingerbread operating system.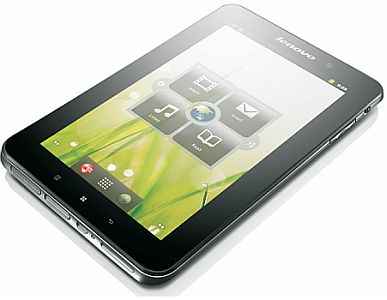 While the Indian tablet market is already witnessing a price war, it seems the international market is set to follow suit soon. Lenovo has announced a seven-inch Android 2.3 based device called IdeaPad A1 and has priced it aggressively at $199. The seven-inch ultra low cost tablet comes with a 3 MP rear camera, 0.3 MP frontal camera and is powered by 1GHz single-core ARM Cortex A8 processor.
The IdeaPad A1 tablet weighs nearly 400 grams and is nearly 1.27 cm thick. The tablet is said to have seven hours of battery life. One of the notable features of the Lenovo tablet is the offline GPS, which directly synchs with a satellite feed instead of wireless networks.
[RELATED_ARTICLE]
Like other Lenevo tablets, the A1 supports apps from both the Lenovo app market and Android app store. Other features include up to 32GB of storage and MicroSD and micro USB slots for expandable storage. The tablet will come pre-loaded with a new Lenovo app called Social Touch, which gives the users access to e-mail and social network feeds at the same time.
Though the tablet does not have over-the-top specs but its ultra low price has already sparked a buzz worldwide. It is certainly among the cheapest 7-inch Android tablets from a known brand as a majority of the low cost tablets are priced above $250.
Back in India, we've already seen a spate of low-cost tablet launches. Reliance's 3G Tab, Beetel Magiq and mTab are some of the notable names in the list. In view of heating up war price in the international market, it will be interesting to see brands' approach to the Indian market in near future.
Also read,